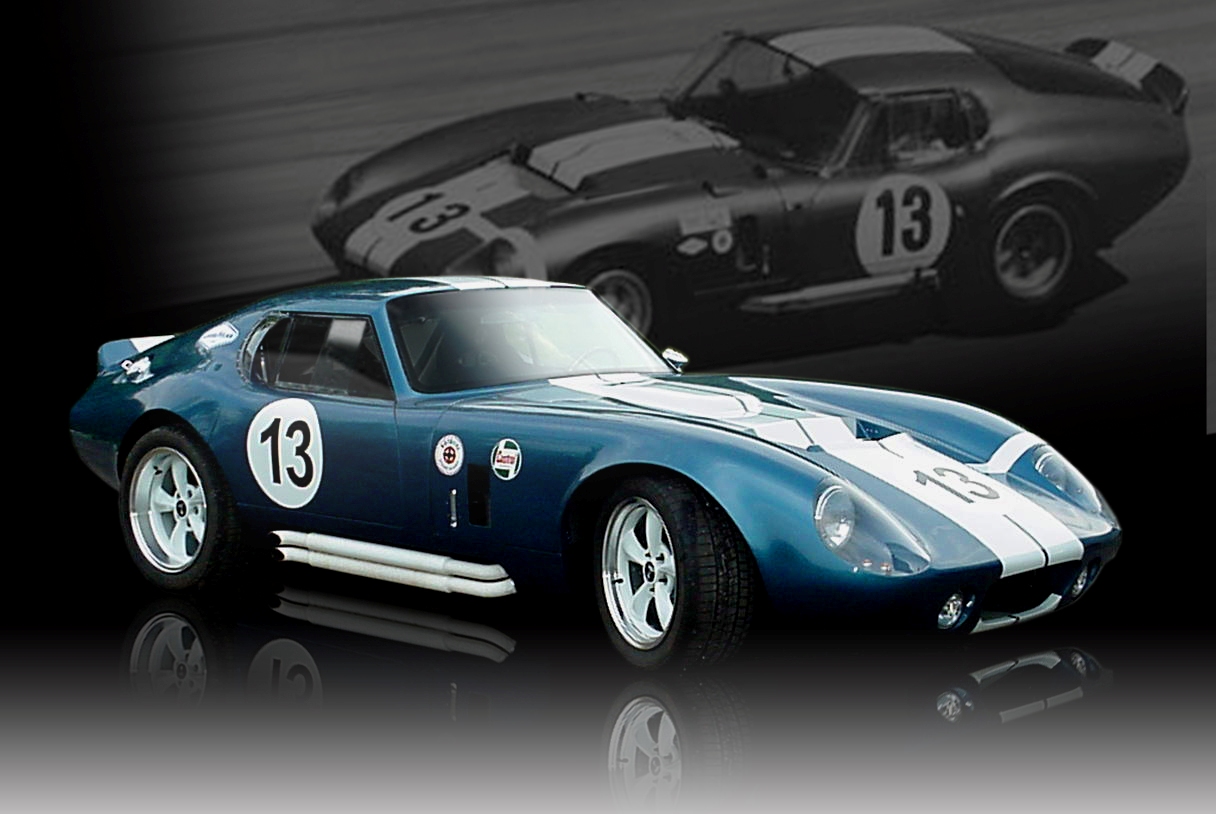 Engine: 1965 289 CID 4bbl

Transmission: Borge Warner

"Cobra" 5 Speed

Brakes: 4 Wheel disc

Wheels: 17x9 & 17x10.5 Torque D's

Radiator: Griffin "Aluminum"

Gauges: Autometer

Tires: Kuhmo "Victor Racers"

Front: 275/40/17 Rear: 315/35/17

Paint: PPG base coat, clear coat

Paint Scheme: Chassis CSX-2299 at

1965 24hrs of Daytona (1st place)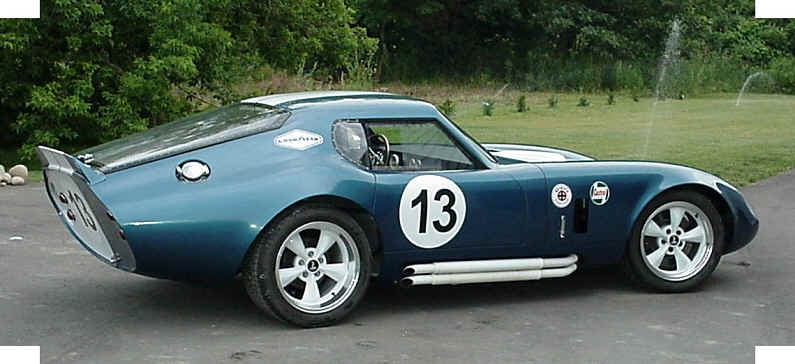 Assembly completed July 2004
Please contact Rob for more information or appointment at 248-634-8003 or E-mail
(Plenty more info and pics available.. just ask)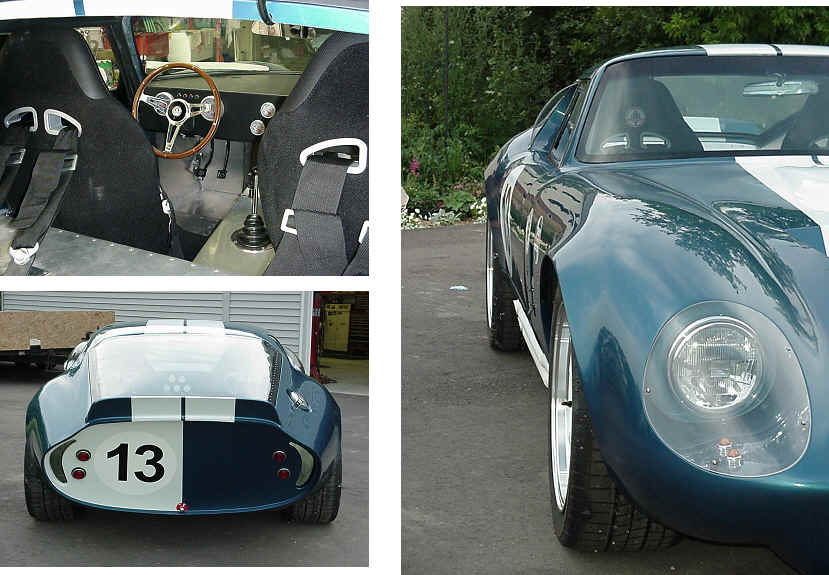 Movie Clip
Yes.... the engine is already warmed up.. :-)


Test Mileage "Shake Down"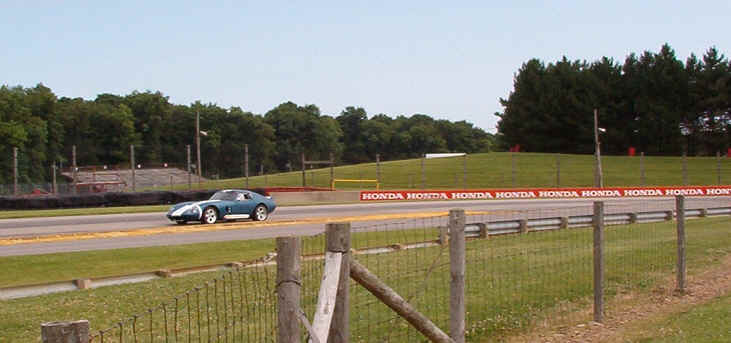 Vehicle received it's inaugural run at Mid Ohio Raceway on July 9th 2004.
It was driven to speeds just over 125mph.
Rev limiter was set at 5,000 RPMs, and throttled no greater than 75%
Received an oil change mid day at 50 miles

Displayed by Ford Motor Company during the 2004 Woodward Dream Cruise in Ford's "Cruisin Legends" Display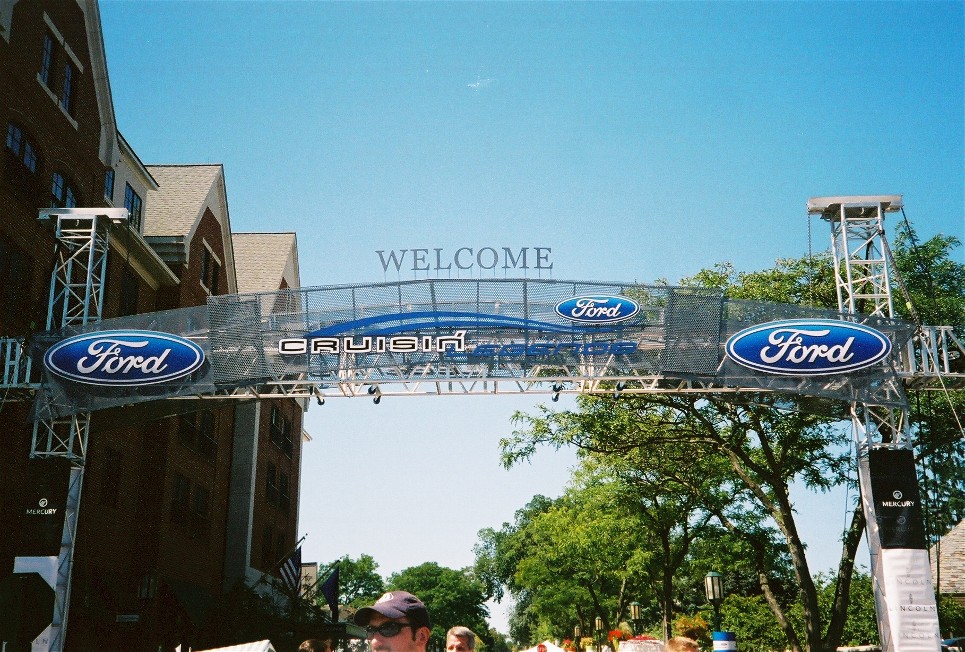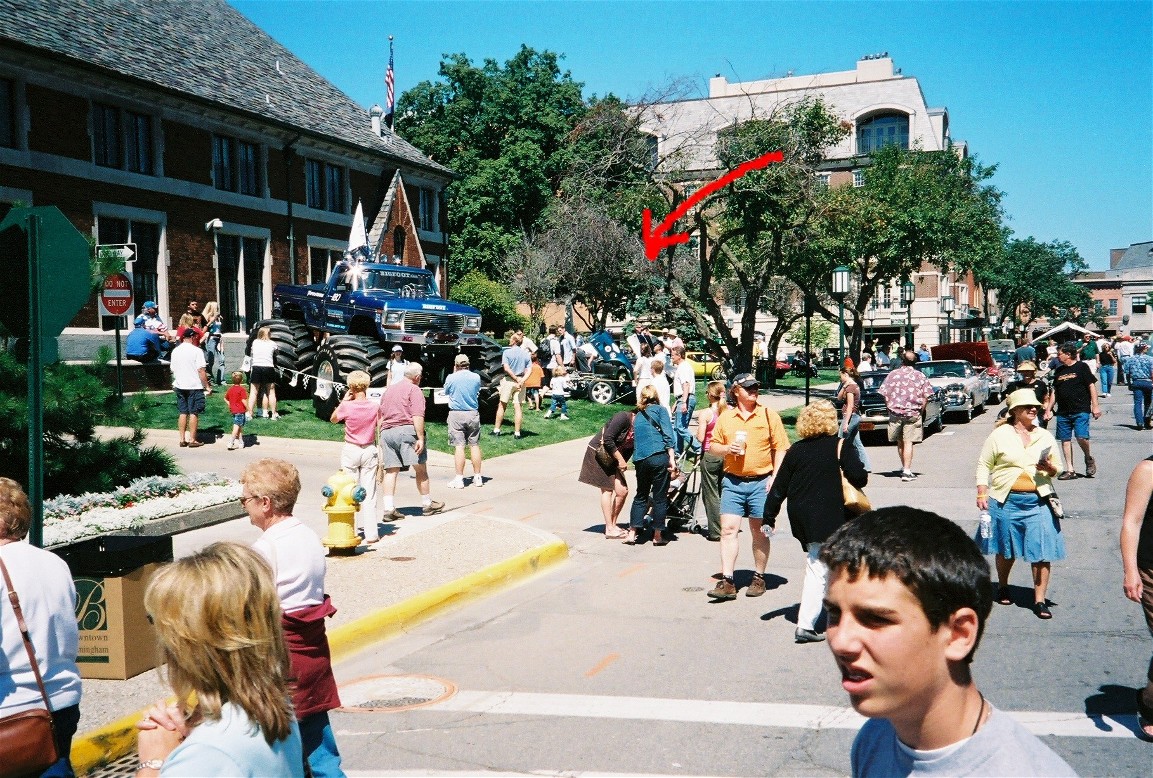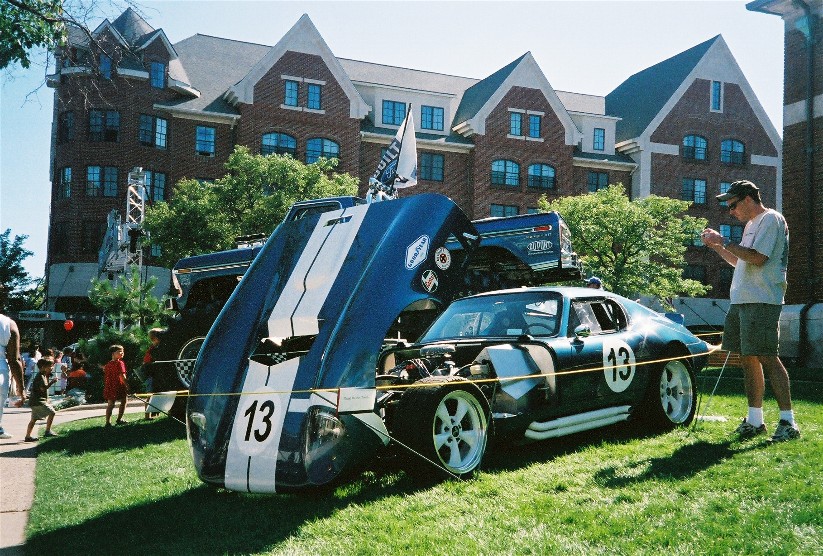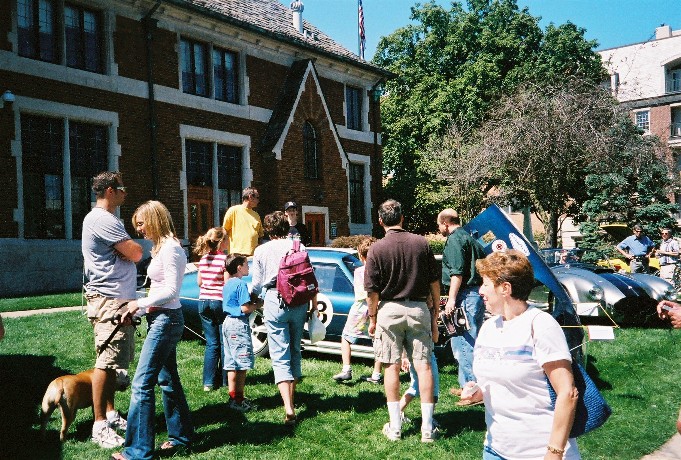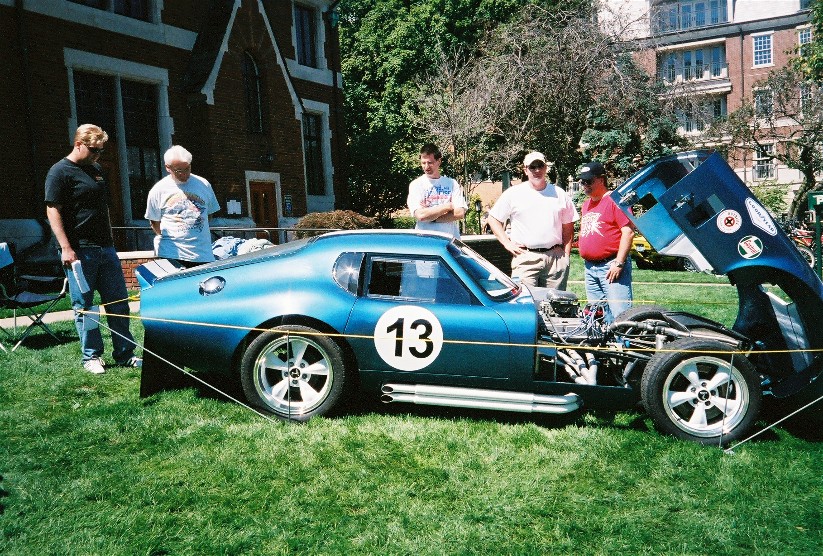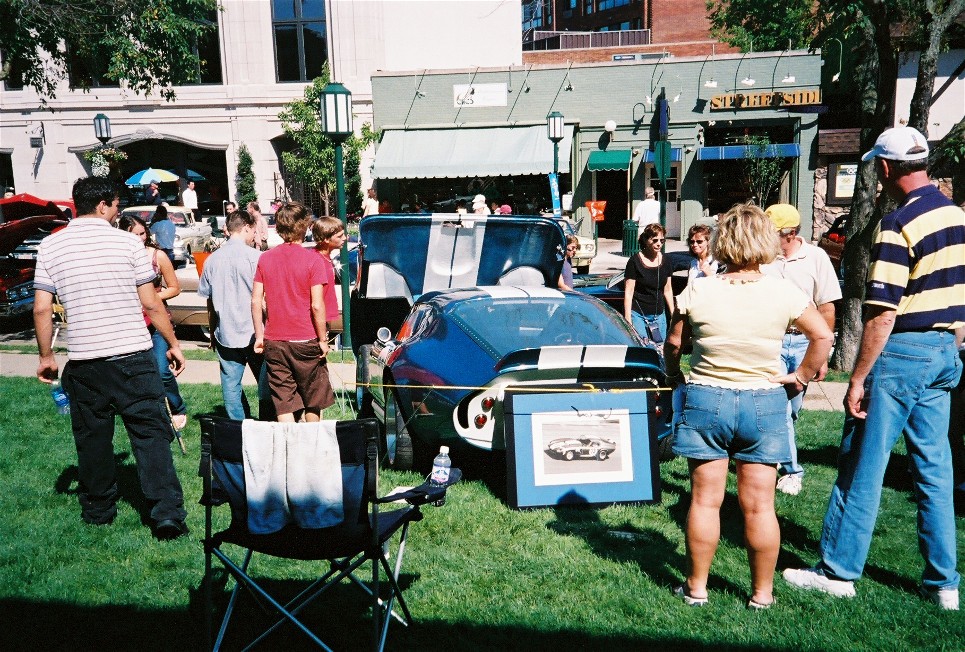 She was certainly a traffic stopper the whole day.........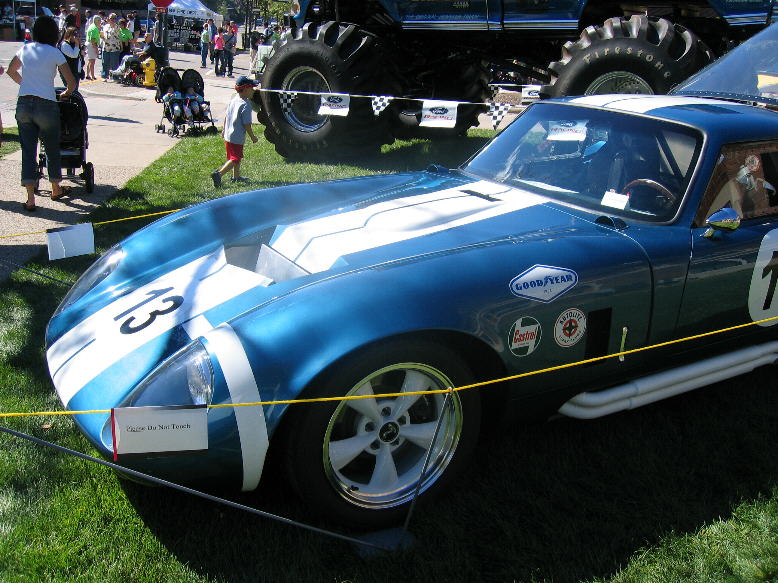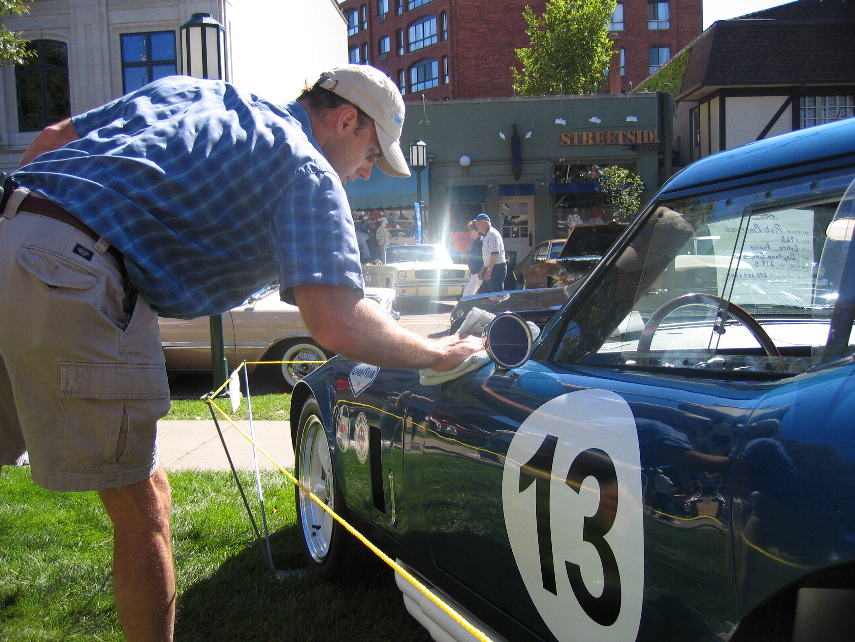 Hey... who got a finger print on it !!!!

Engine

(1965 Block Casting)
Fresh Bore @ 0.030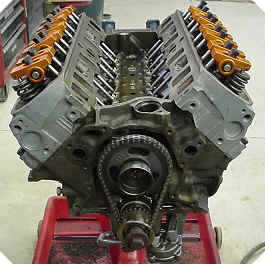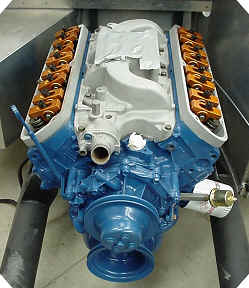 Vintage "COBRA" intake (No. SF JD 9425 F)

Vintage "COBRA" aluminum valve covers

Vintage - Holley "Double Pumper" 4bbl

Holley "Red" fuel pump

GT-40 Cast Iron Heads

MSD electronic distributor

Crane electronic ignition w/ adj rev. limiter

Crane "Fire Ball" coil

Comp Cams camshaft:

0.520 intake 0.523 exh

230 / 236 duration

Harland Sharp roller rockers

7/16" screw in studs

Ford Motorsport hardened push rods & guide plates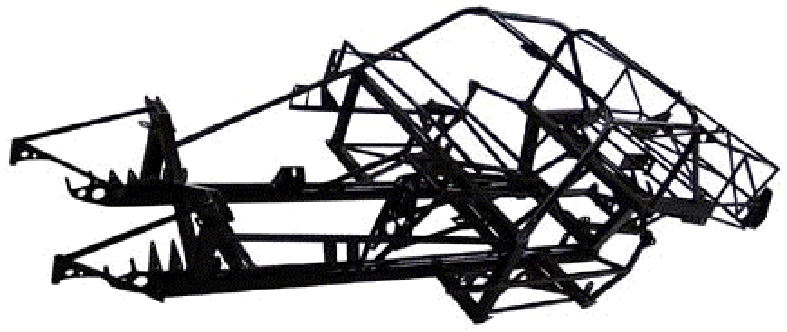 Paint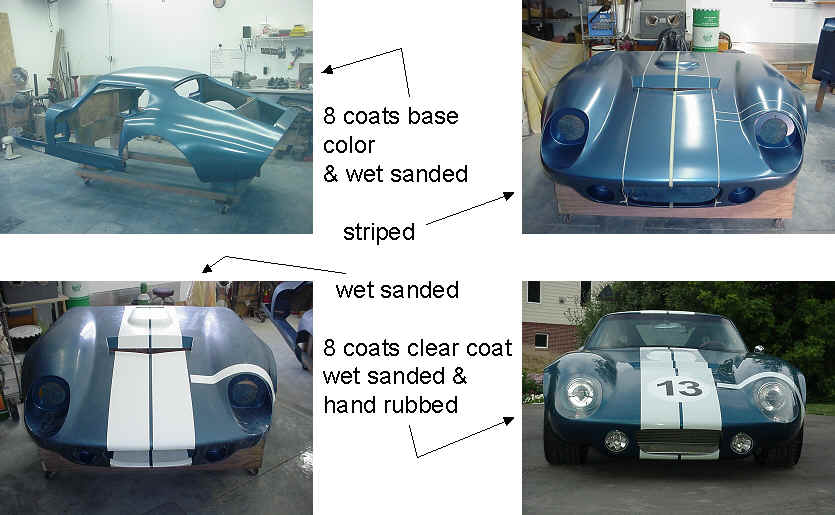 Suspension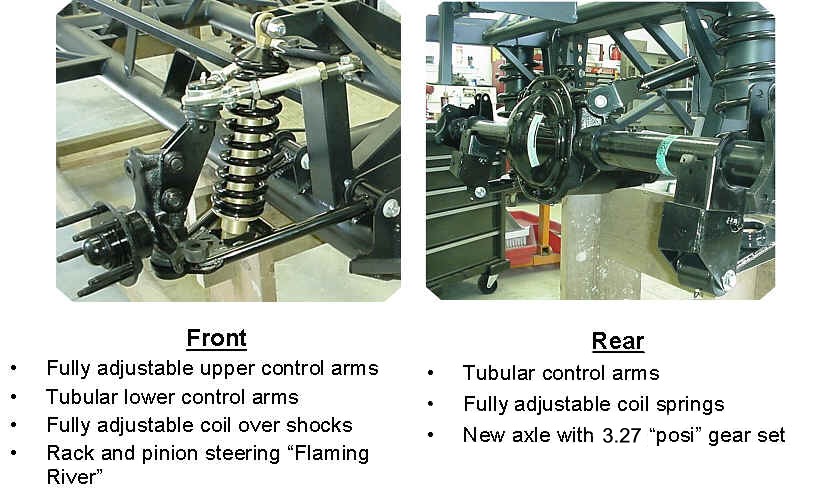 Brakes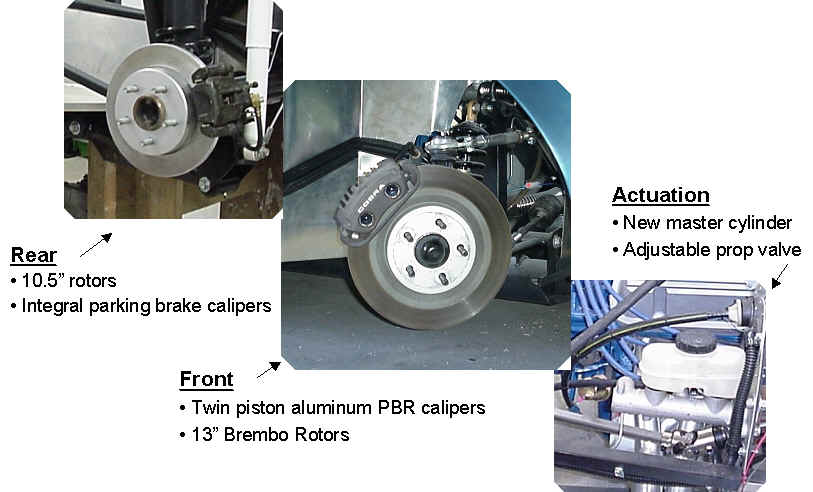 Chassis Build Shots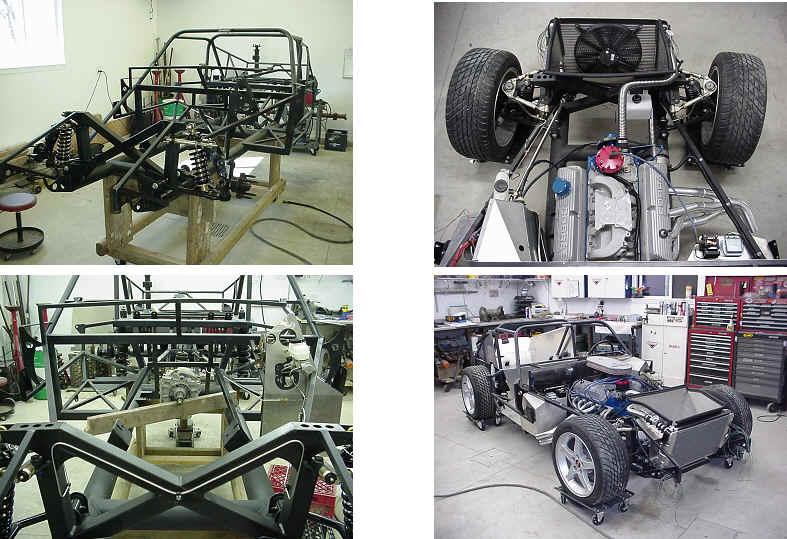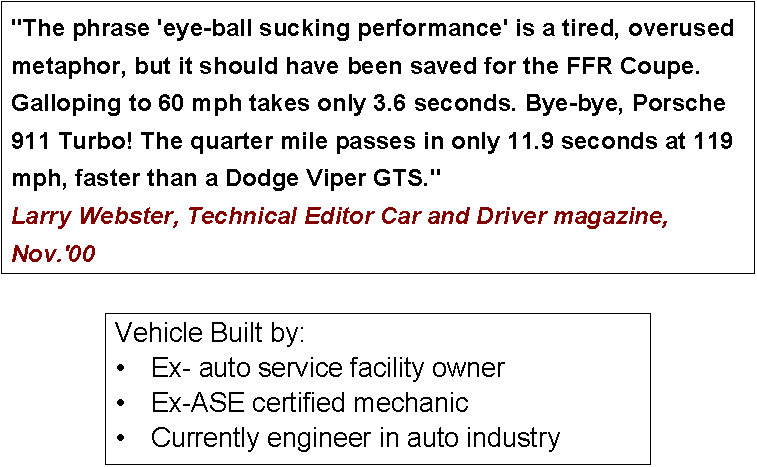 Driver Fitment
For measurement to help you assess if you will fit this vehicle,

Additional Pics
(These are all high resolution, so feel free copy them and enlarge for close inspection.)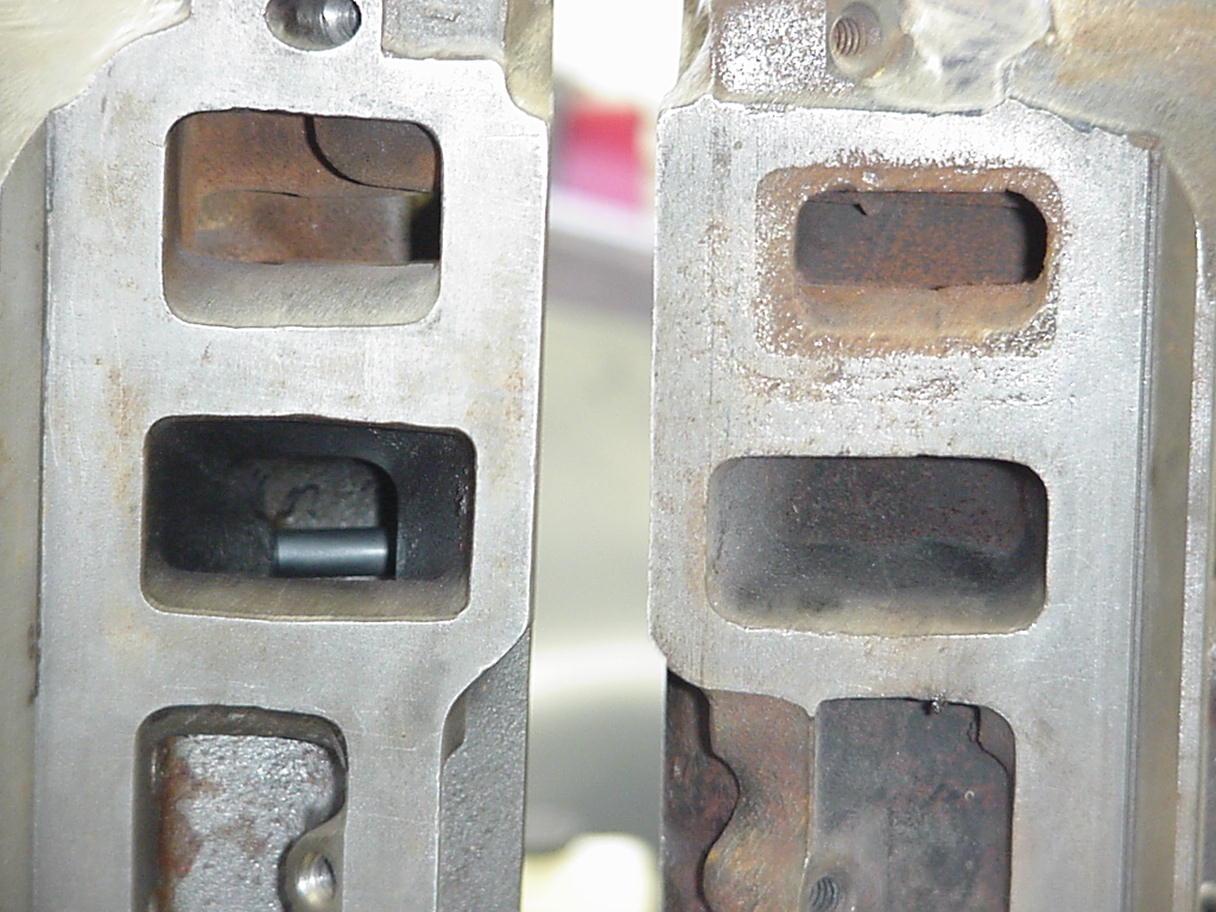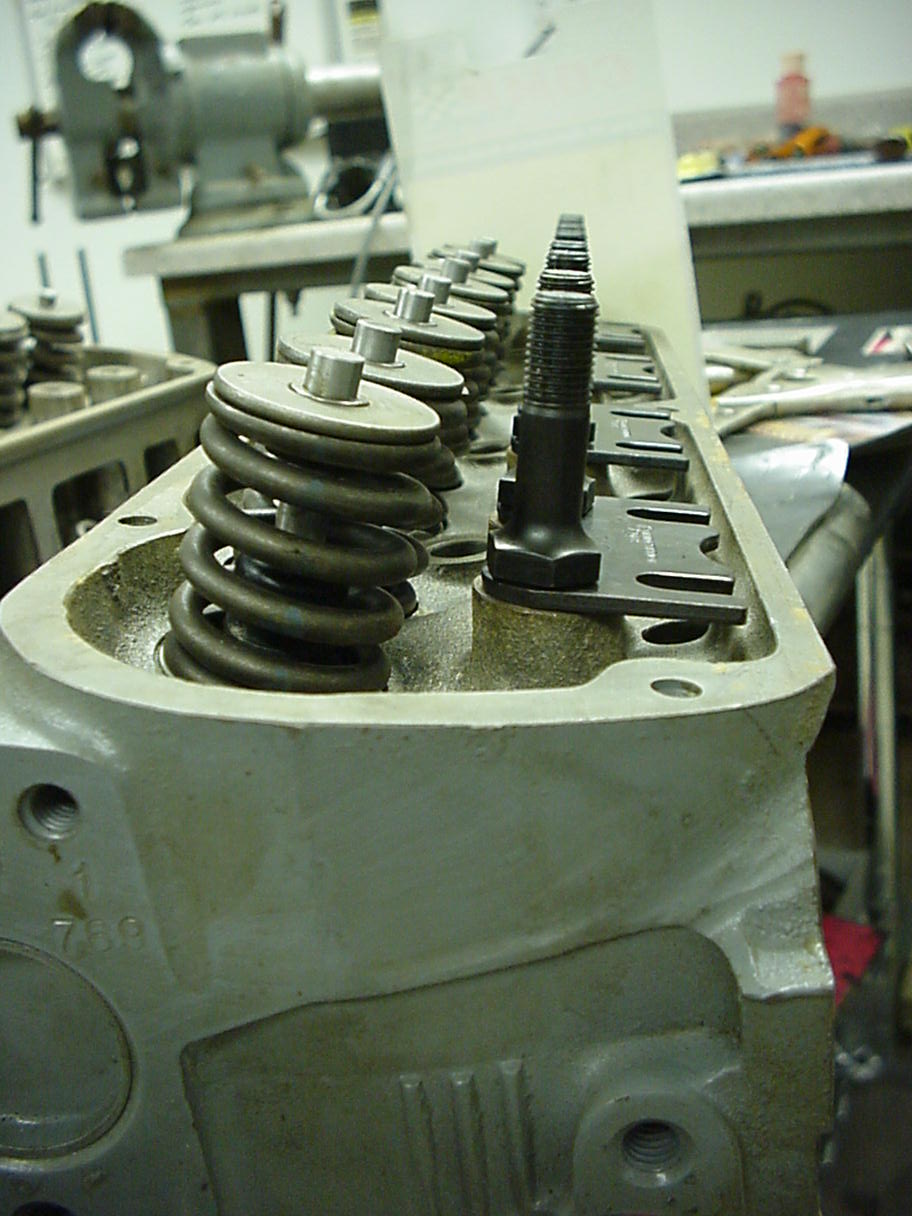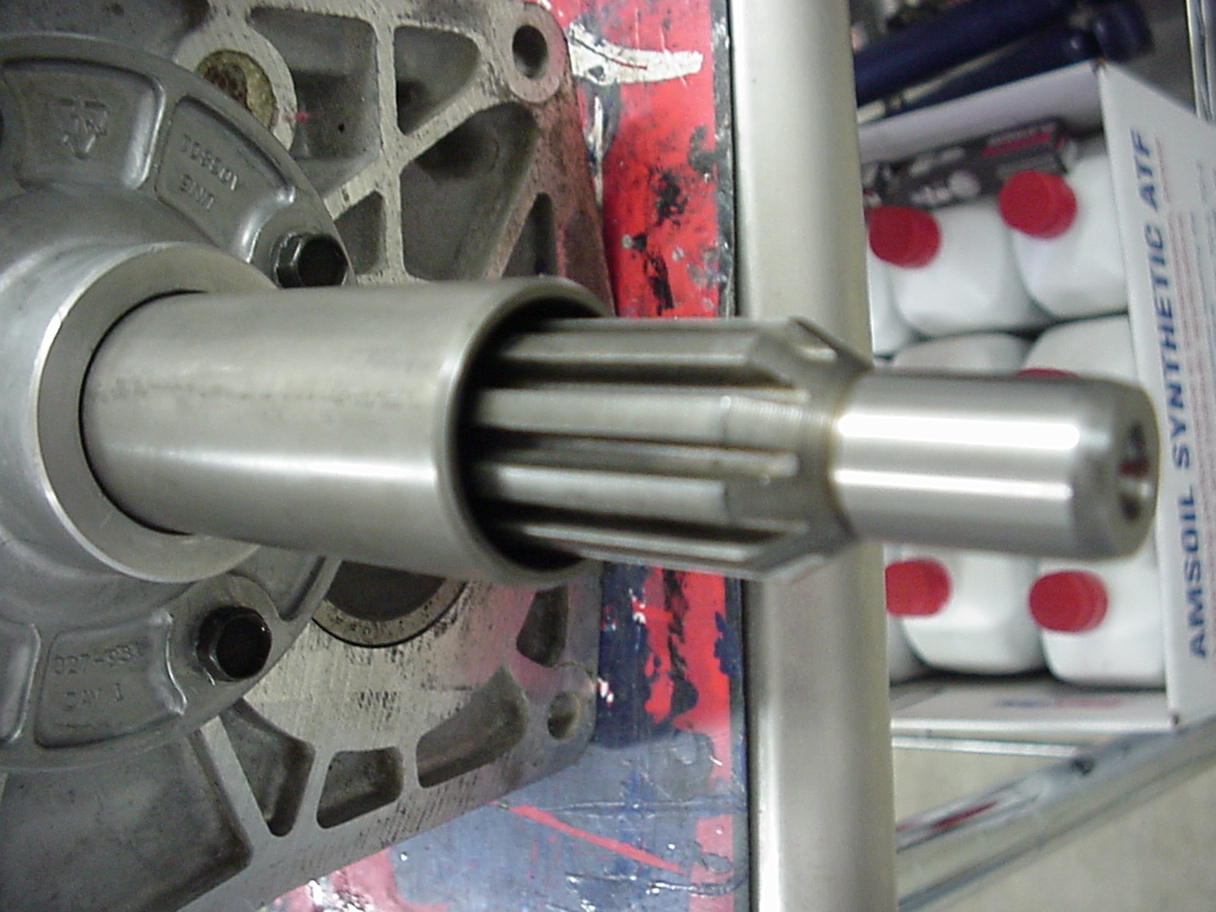 GT-40 Head vs. Stock Head - 7/16ths studs & plates - Hardened Steel Nose Cone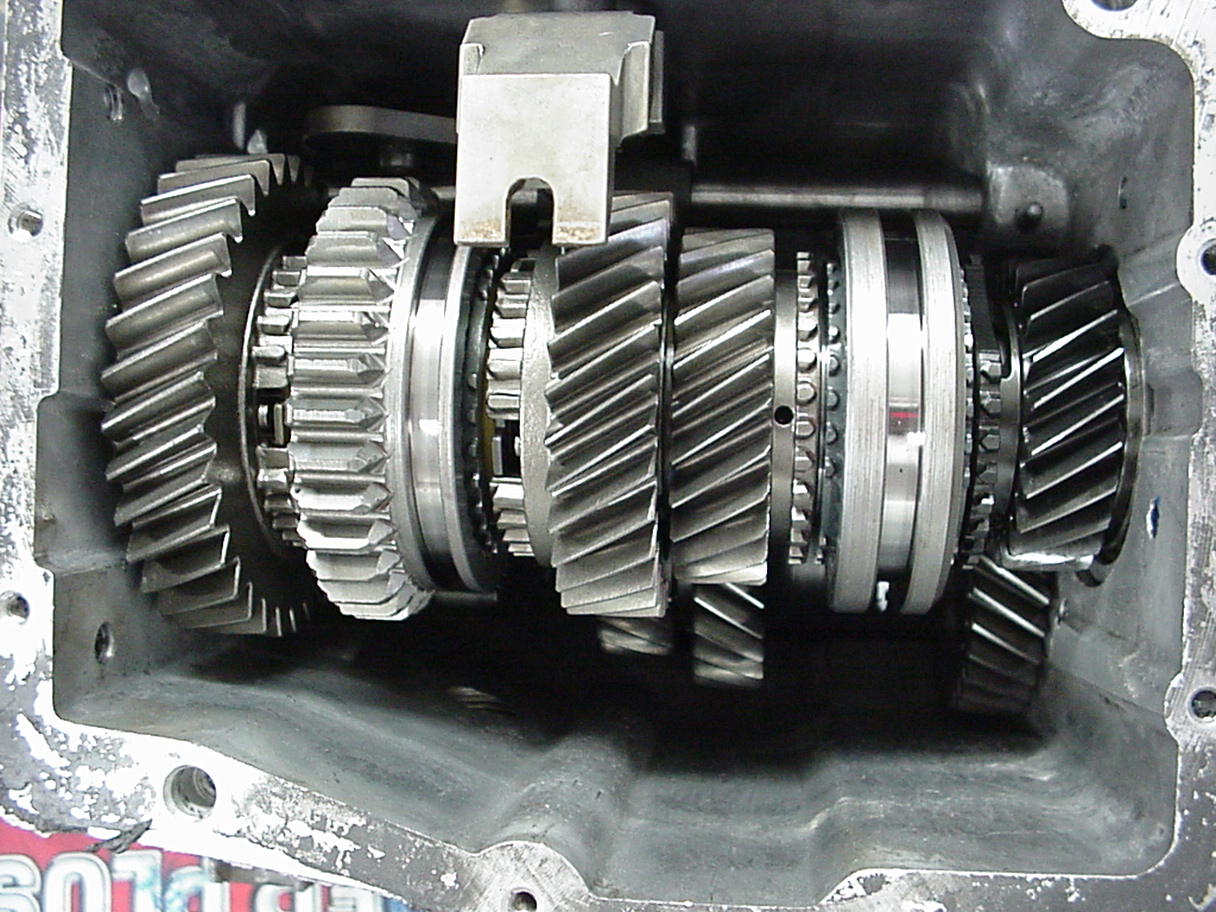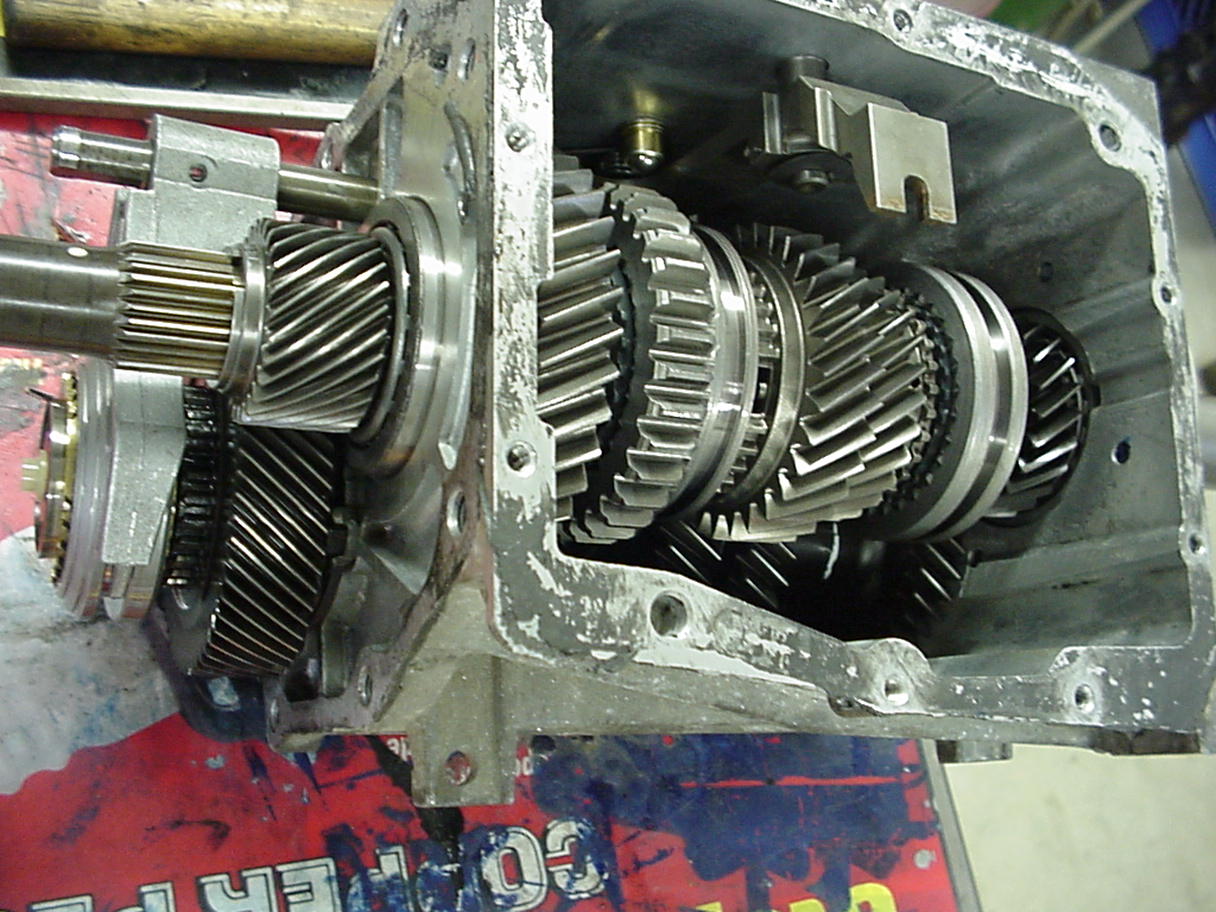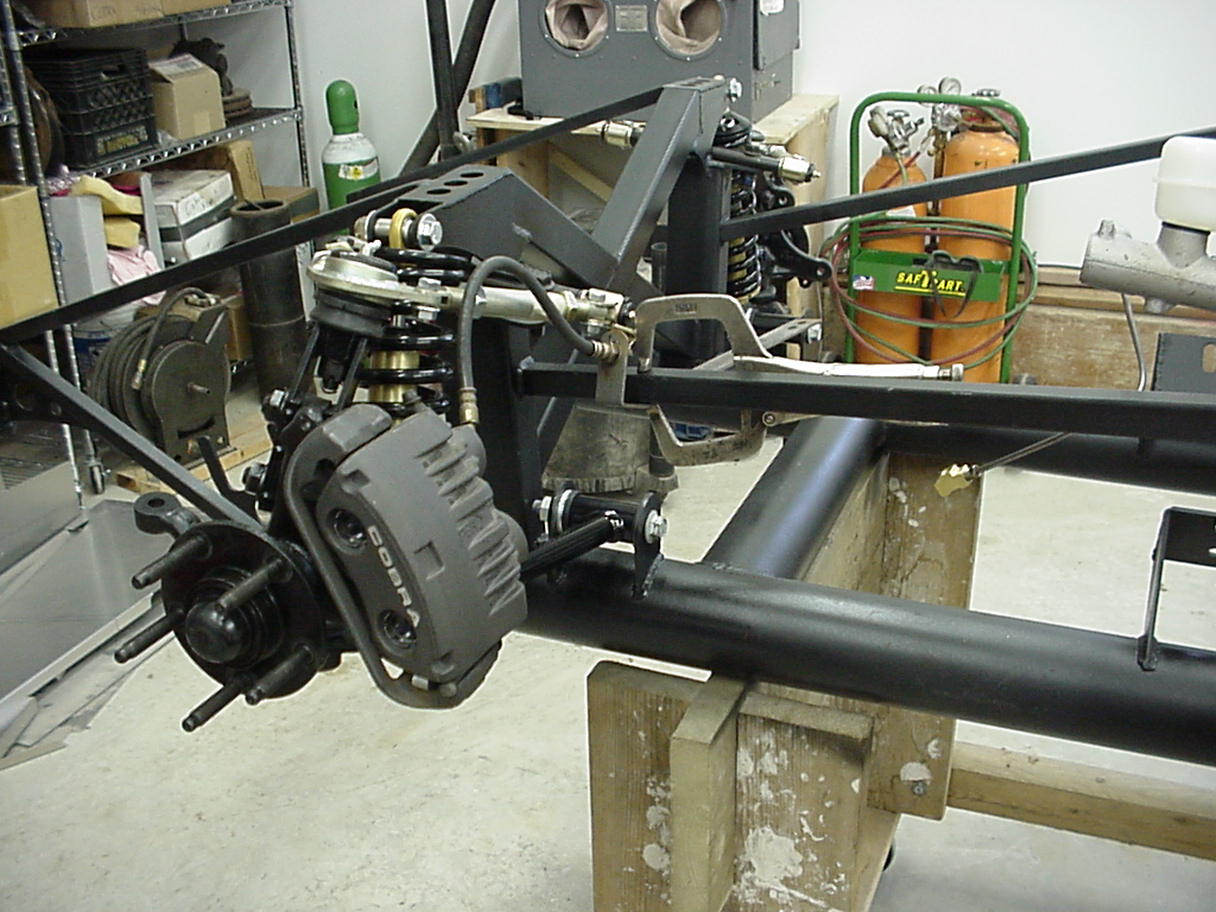 ~ 1,500 miles on transmission (1994 Cobra T-5) Gear set looks brand new - Hose "jounce/rebound" assessment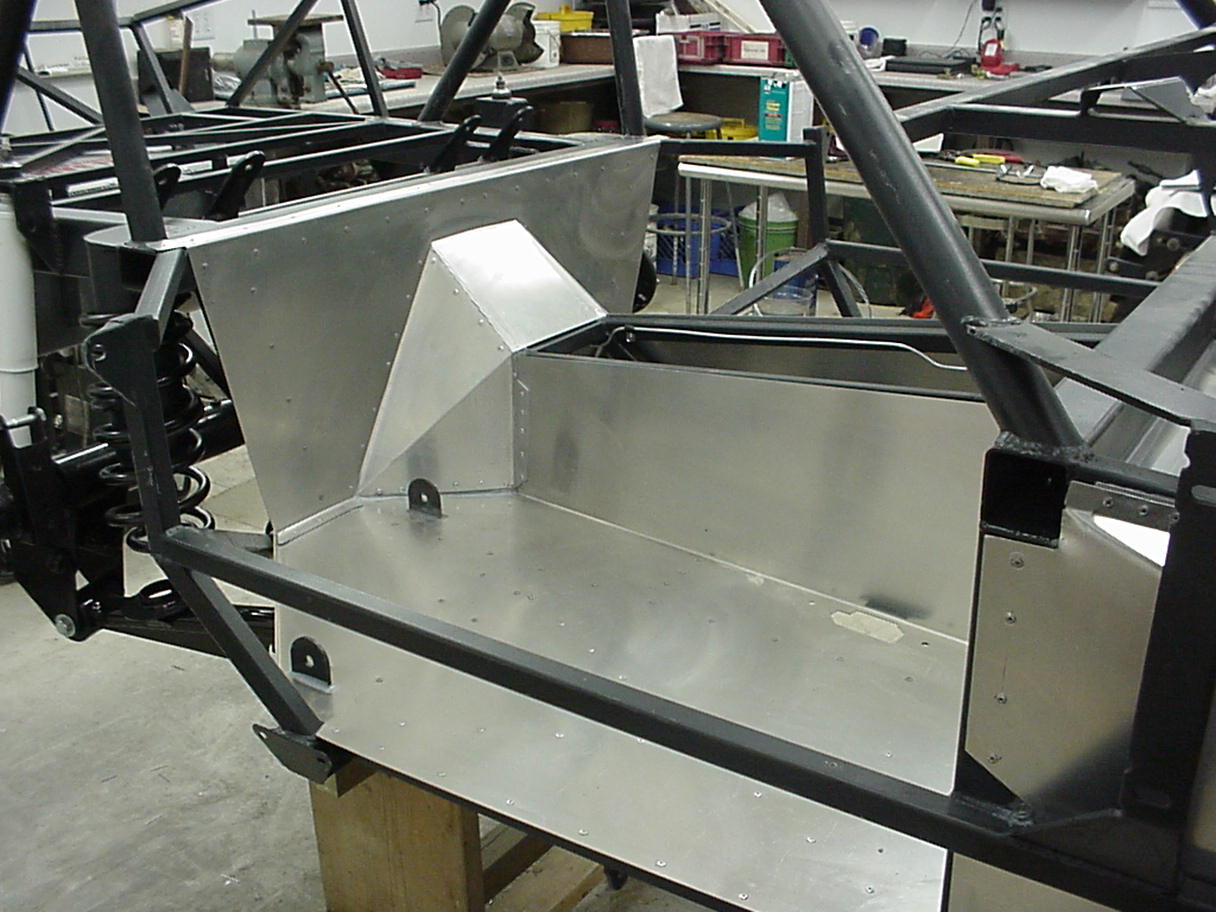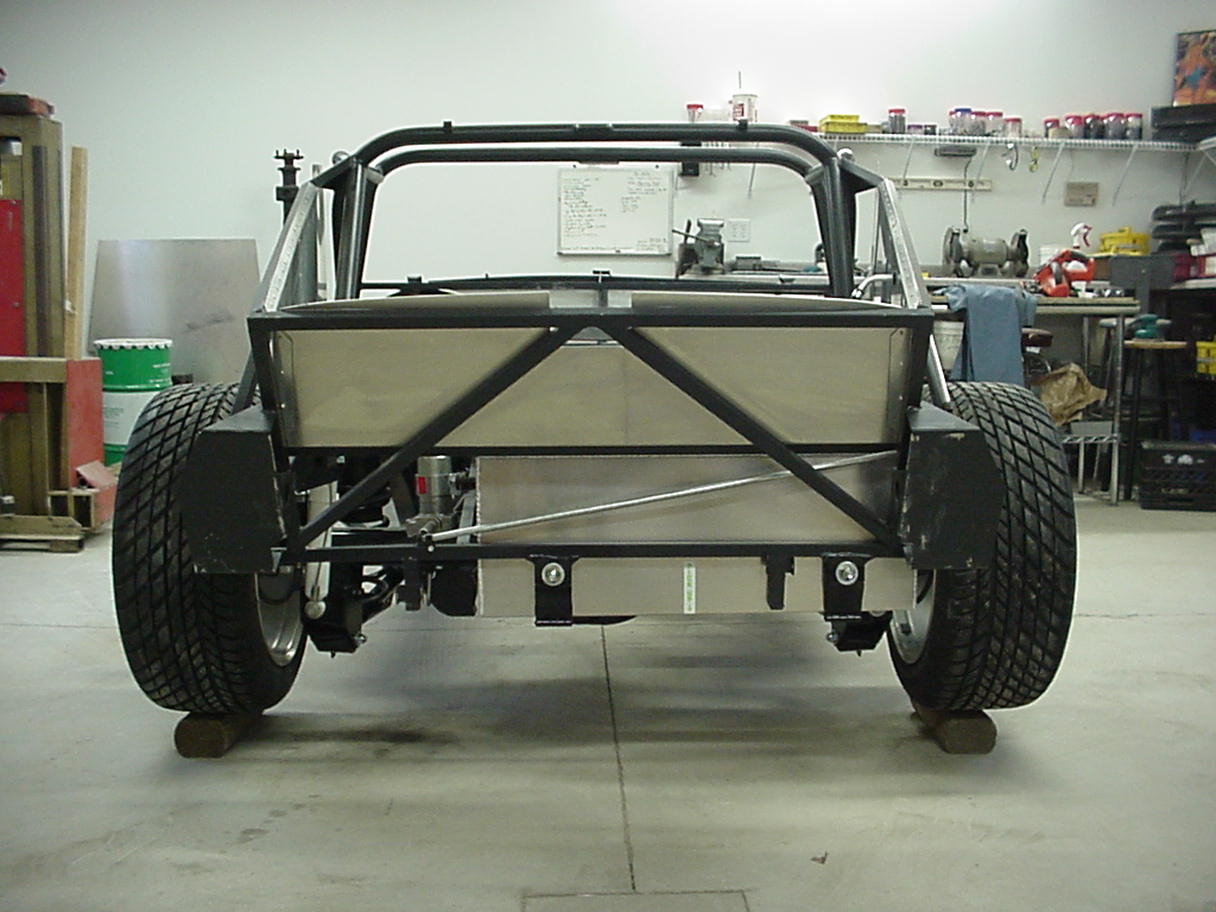 Aluminum panel installation - Fuel & Brake lines - First time on its feet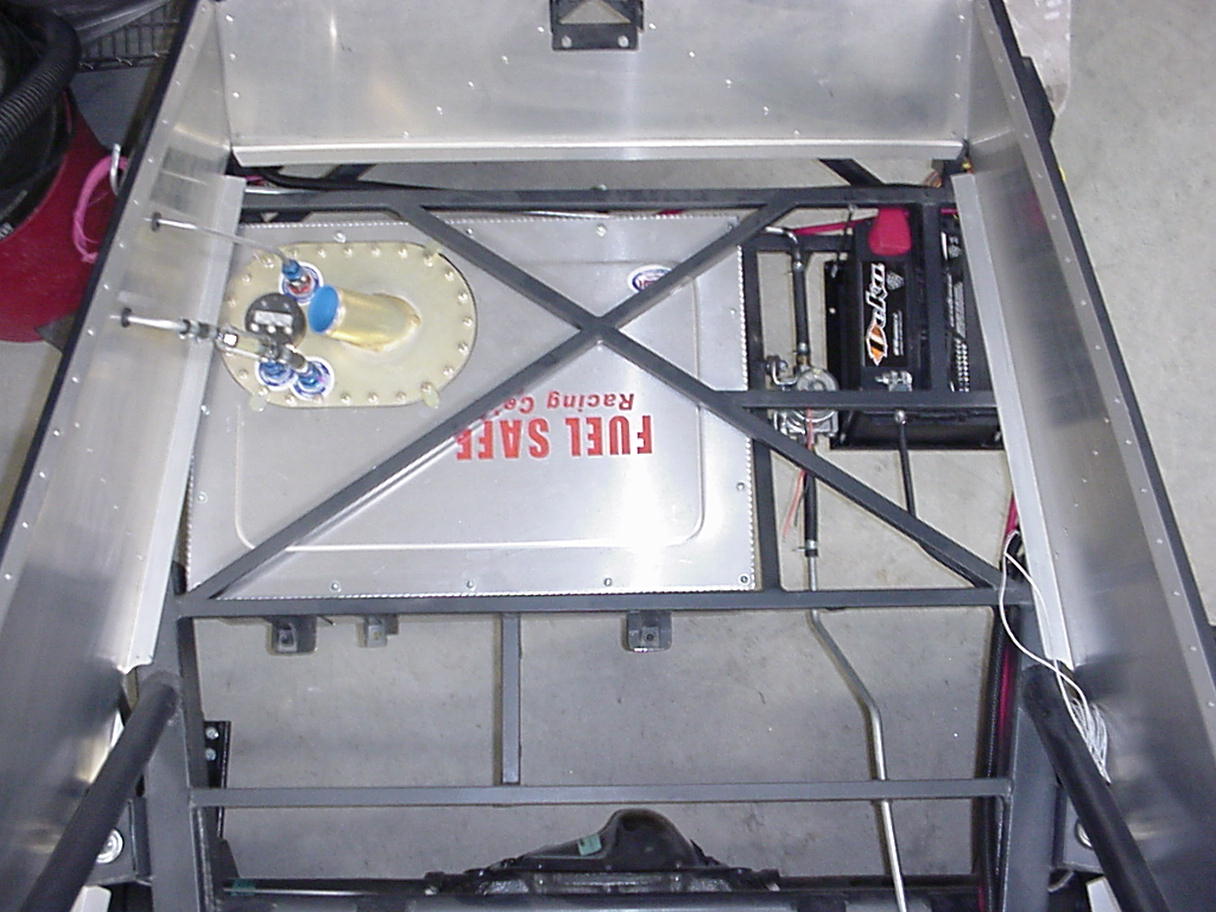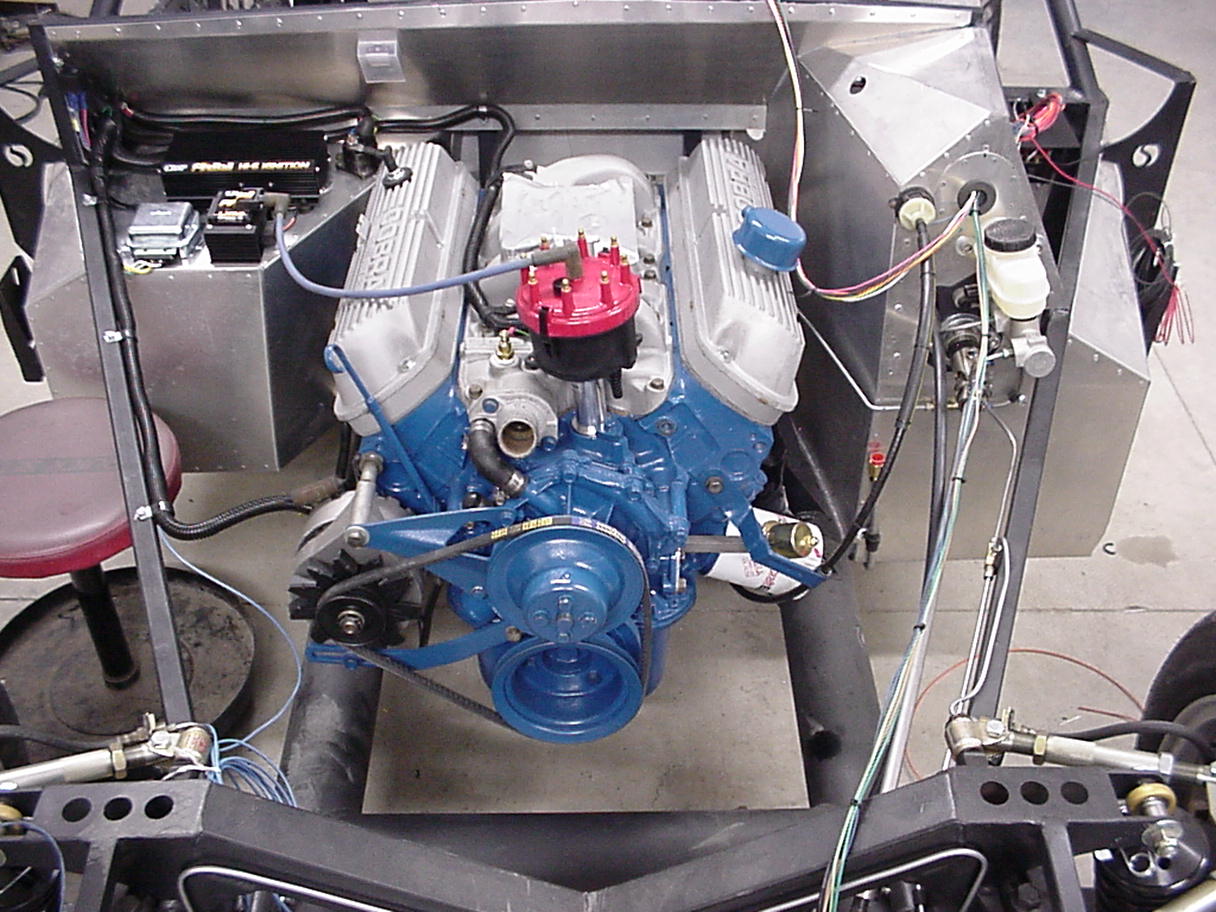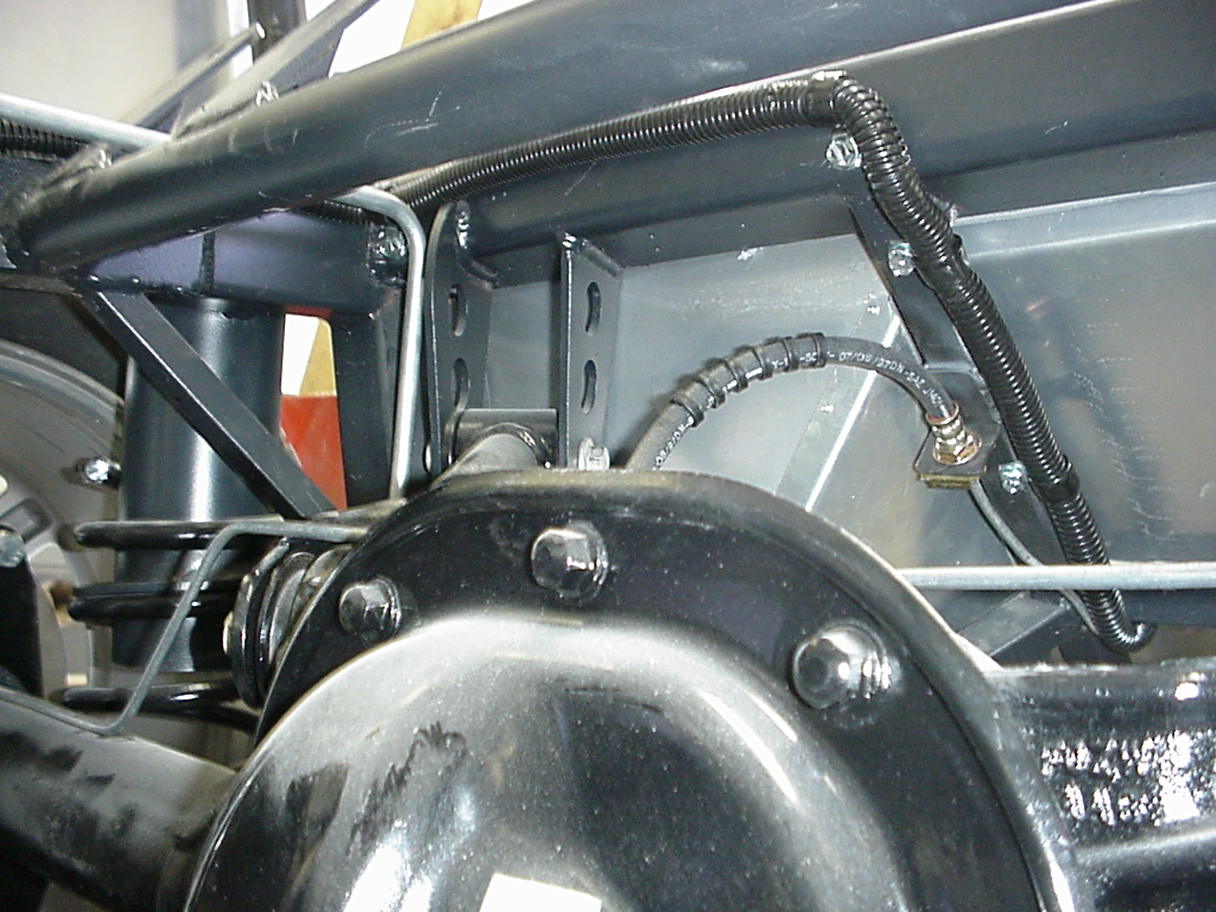 Overhead shot - Wiring installation - Undercarriage wiring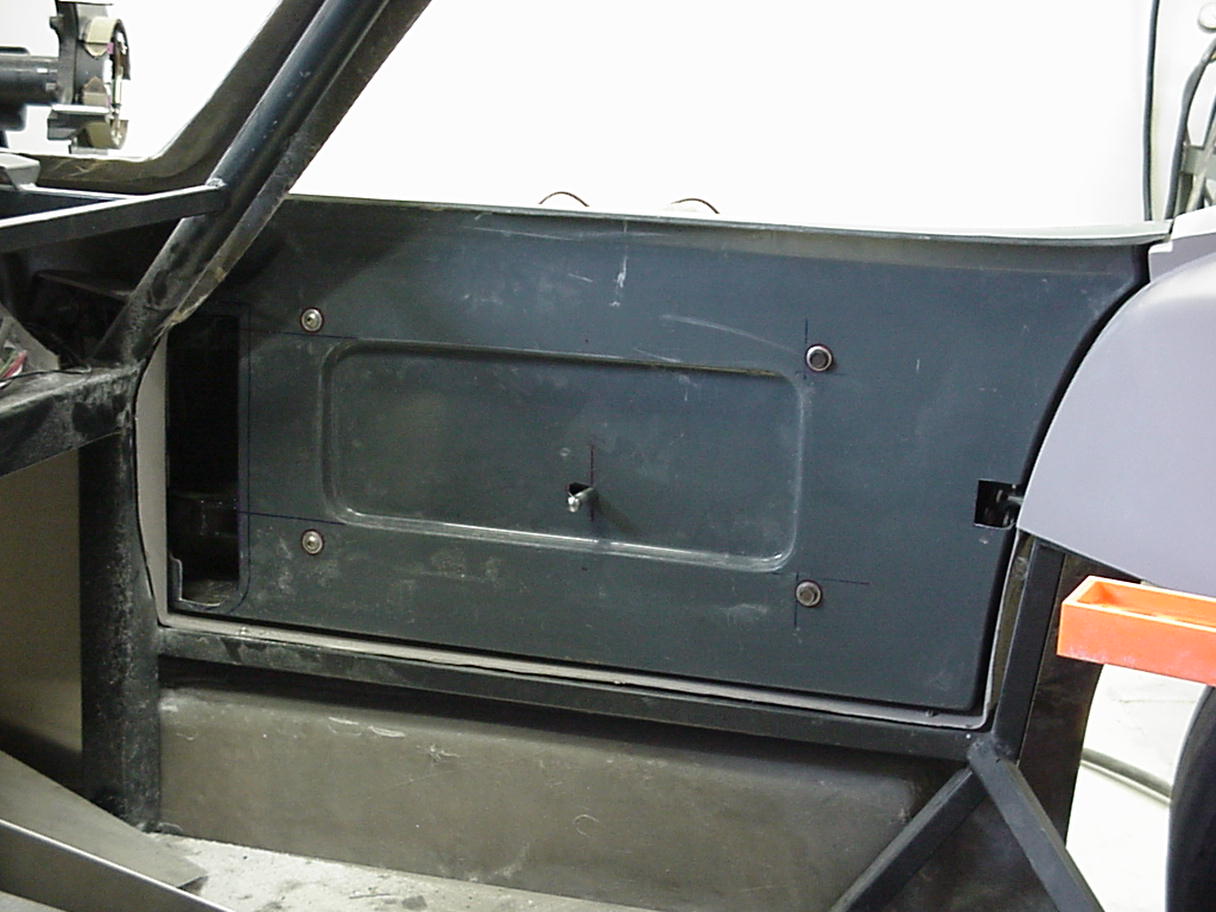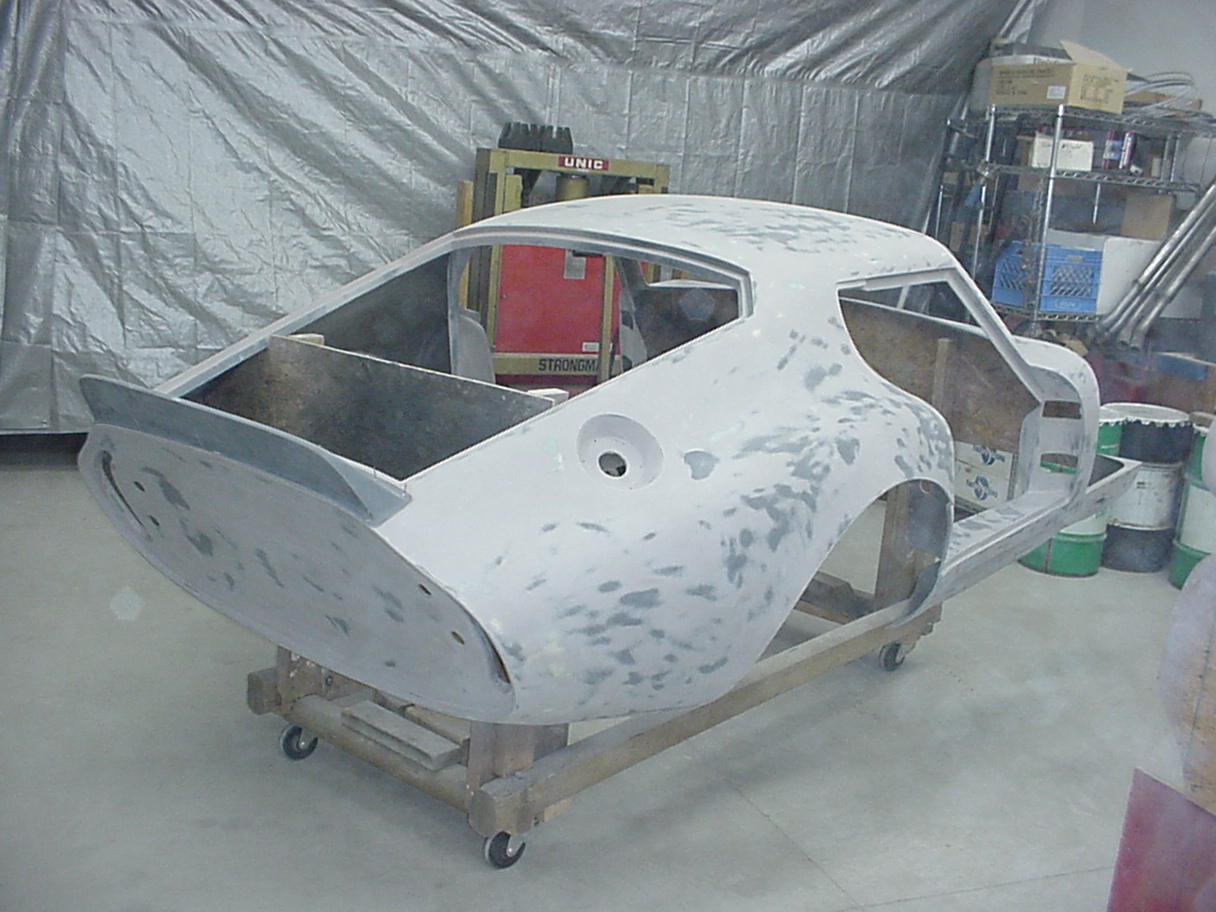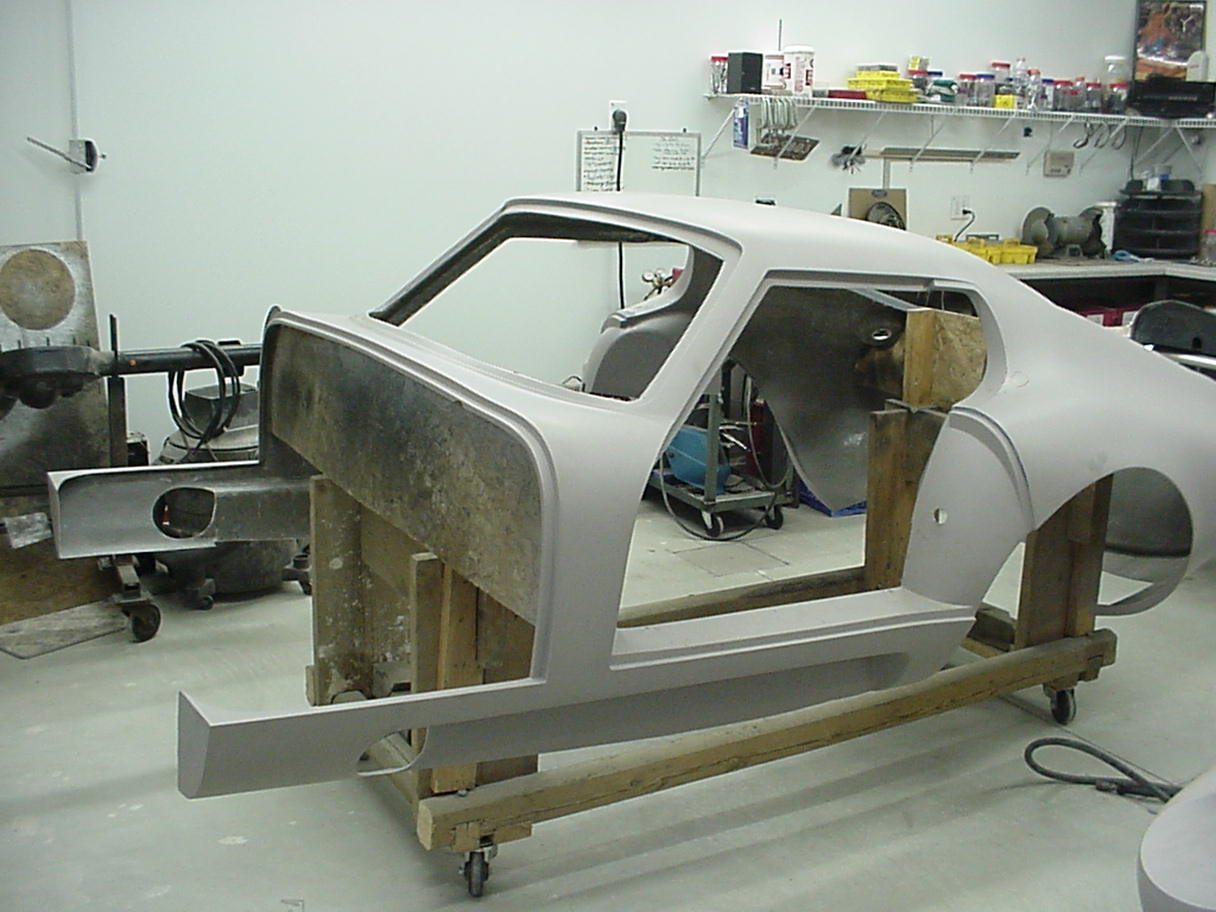 Door fitment - Block sanding of primer - Final primer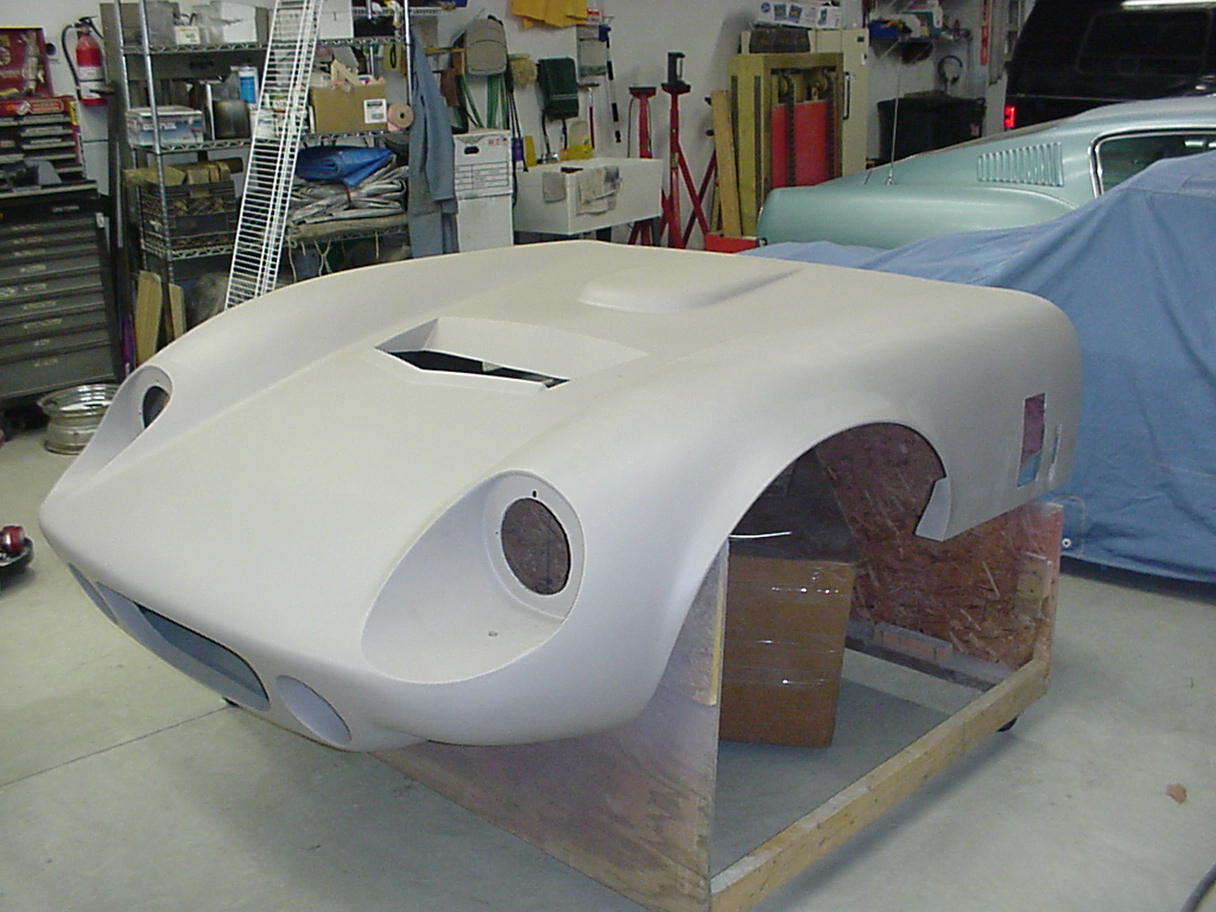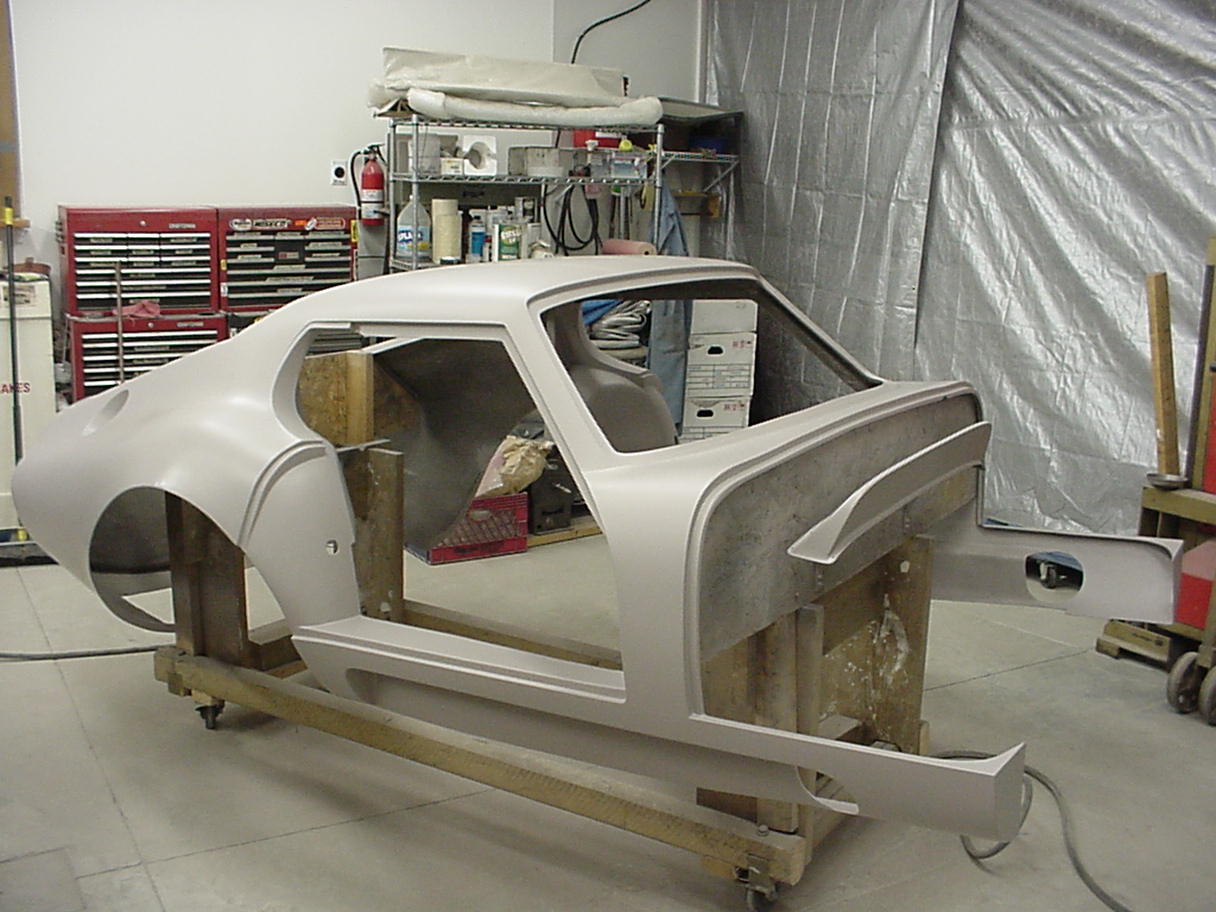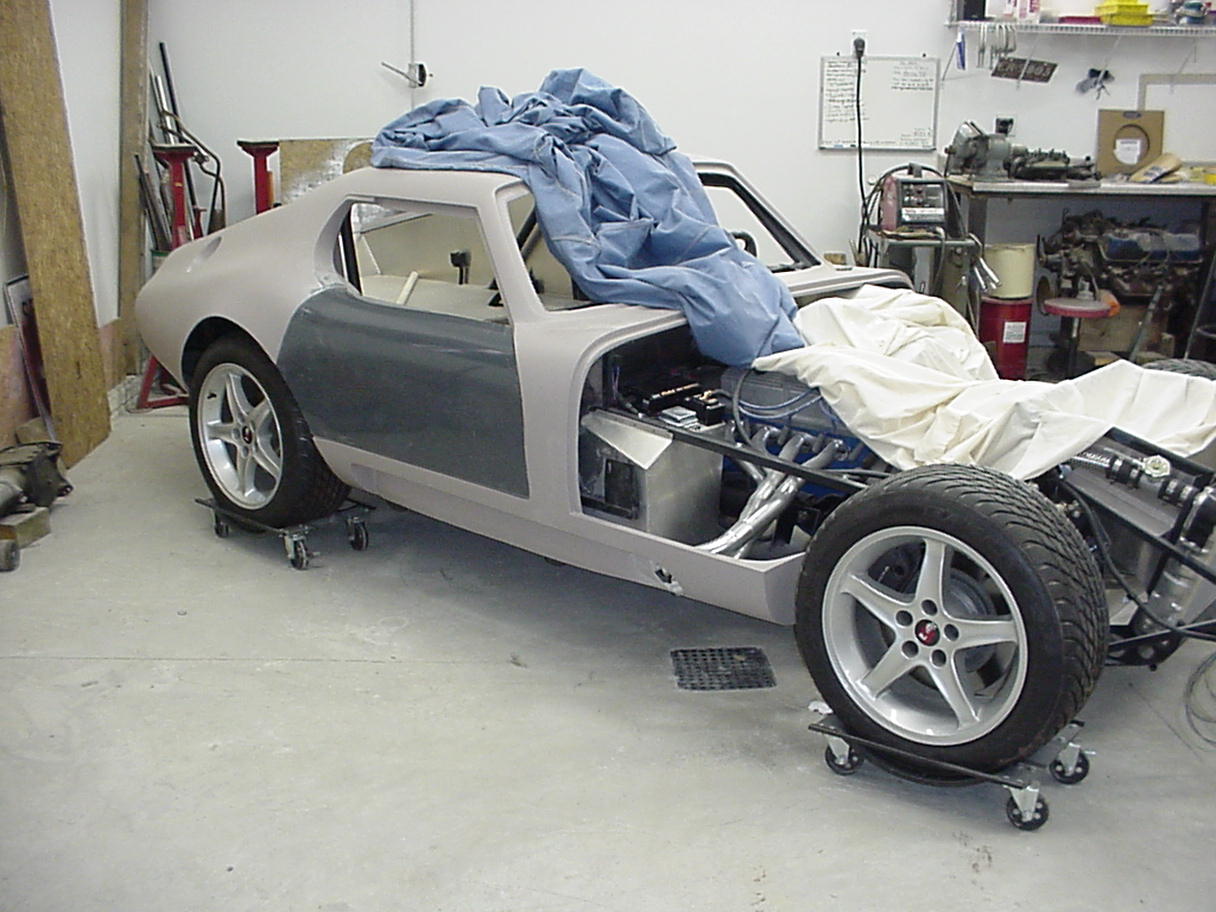 Final primer - Final wet sand - Mock assembly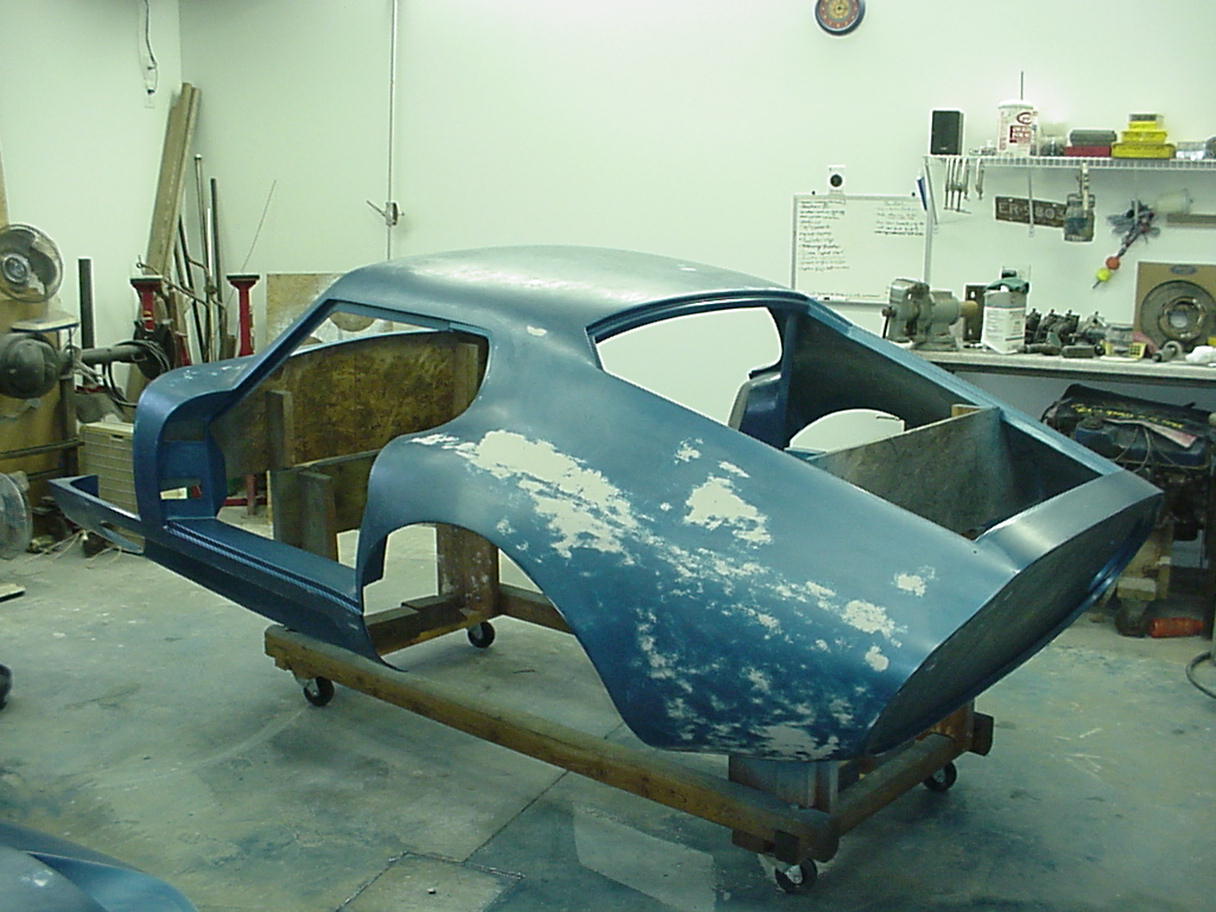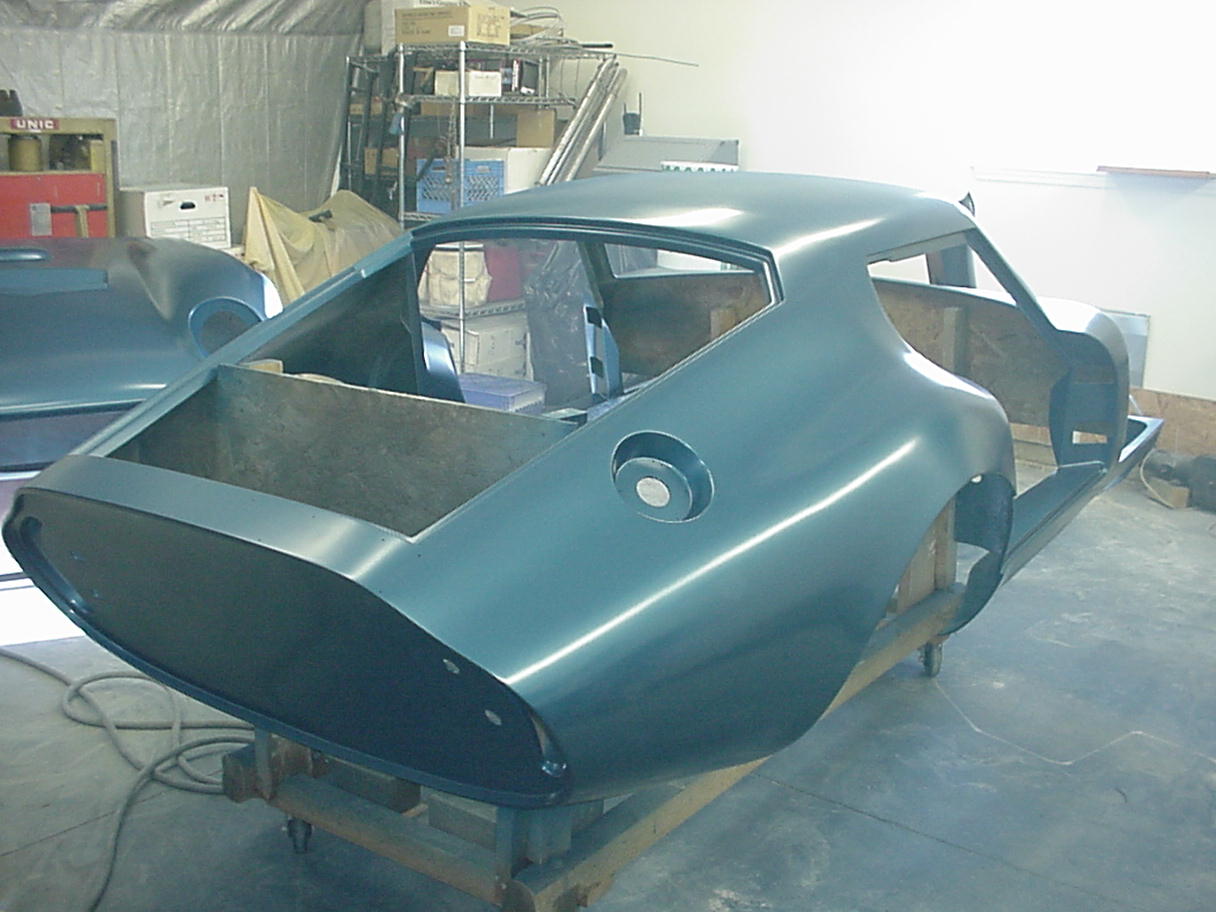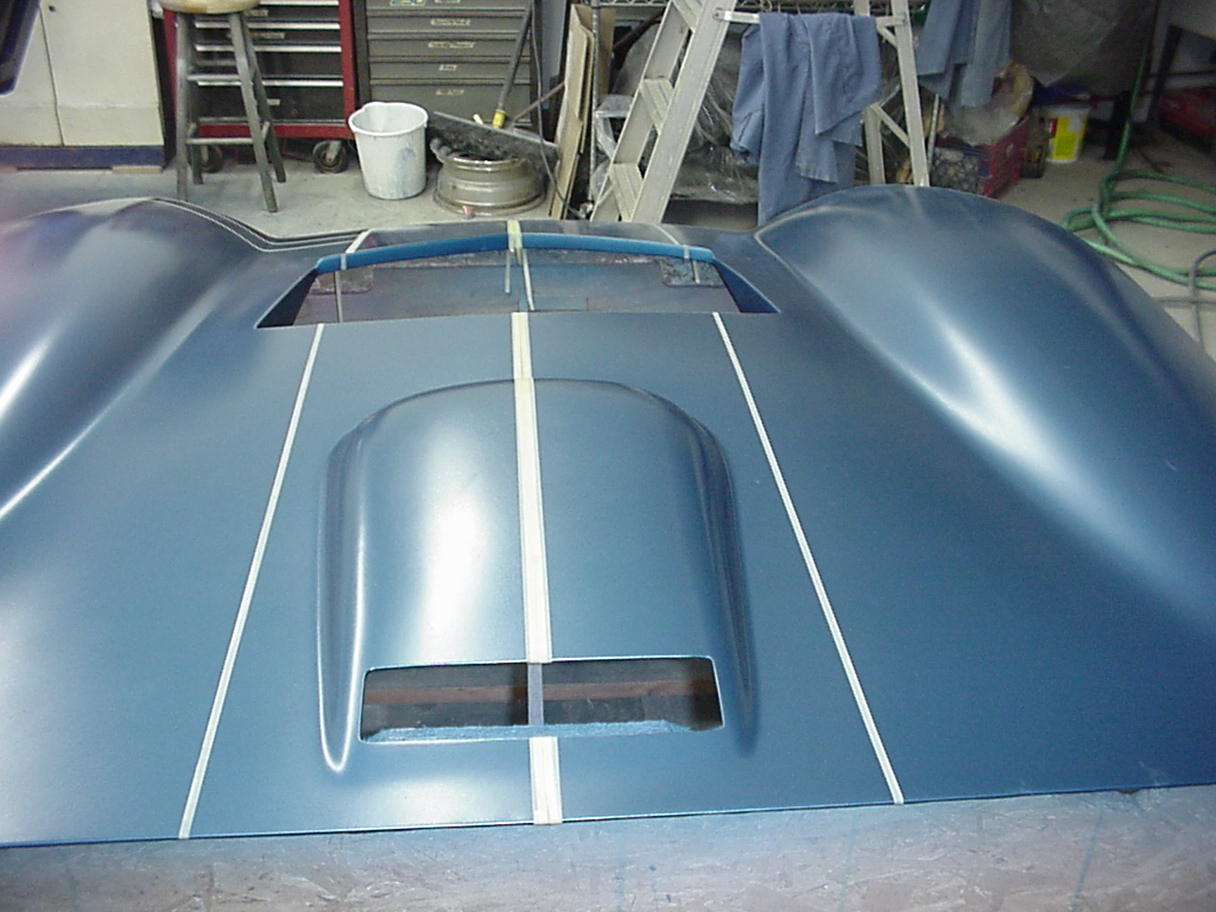 Block sanding color - Final base coat - Striping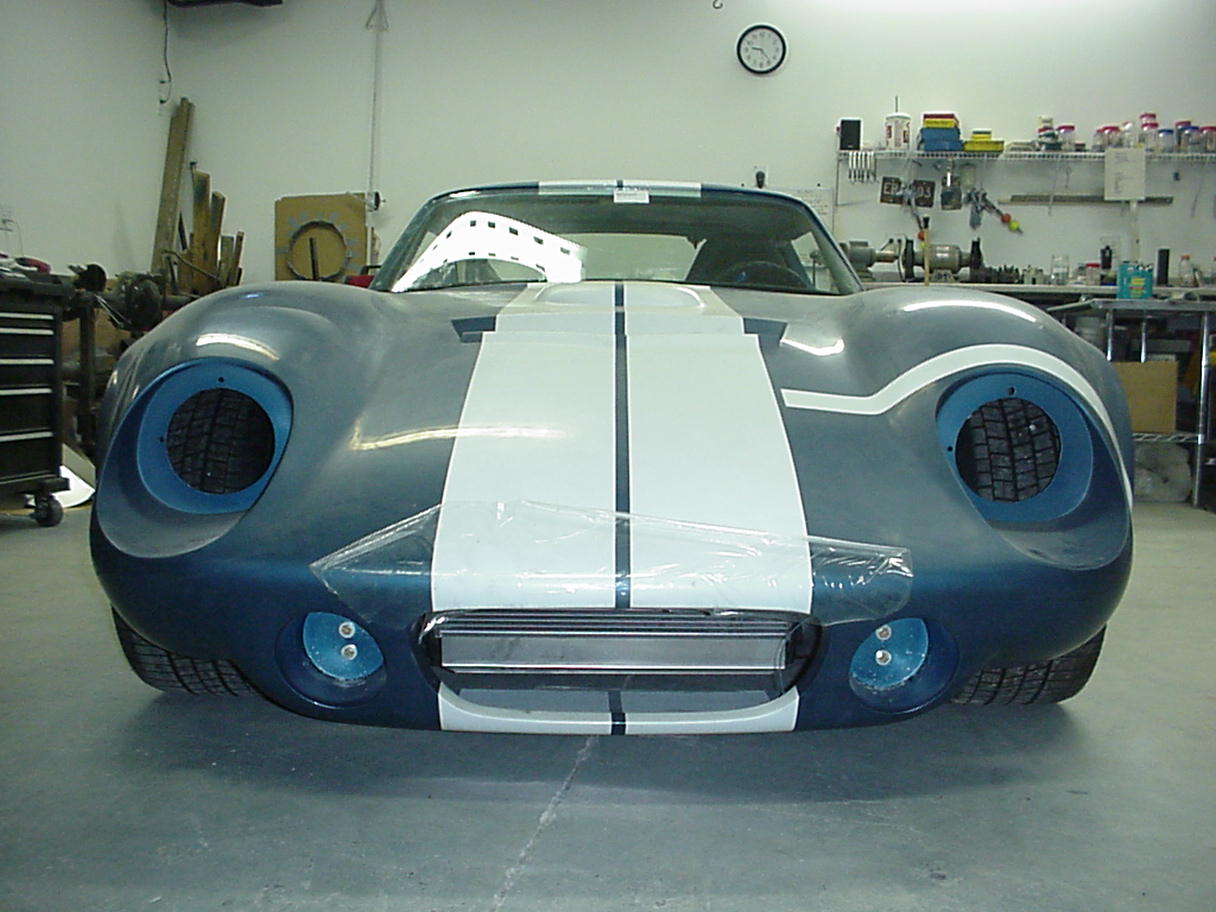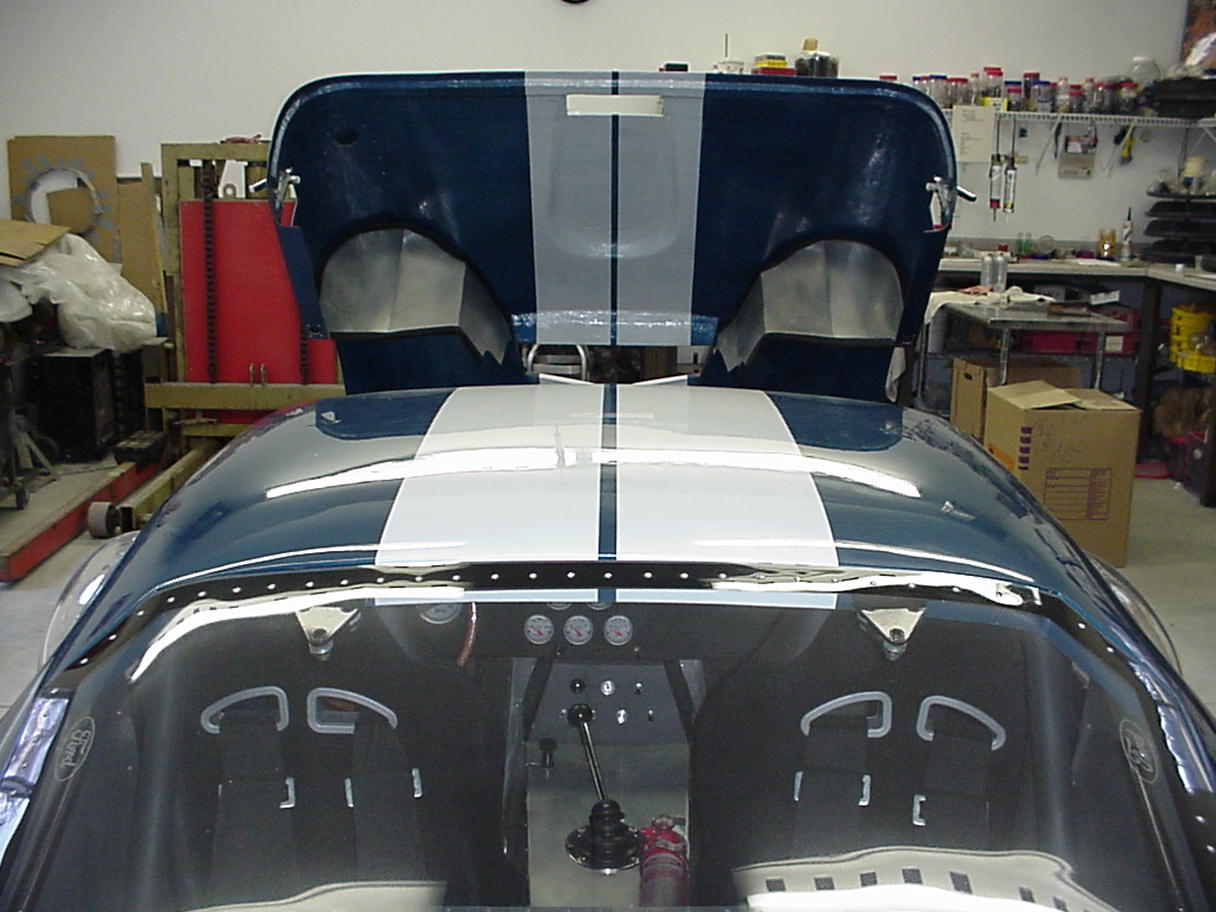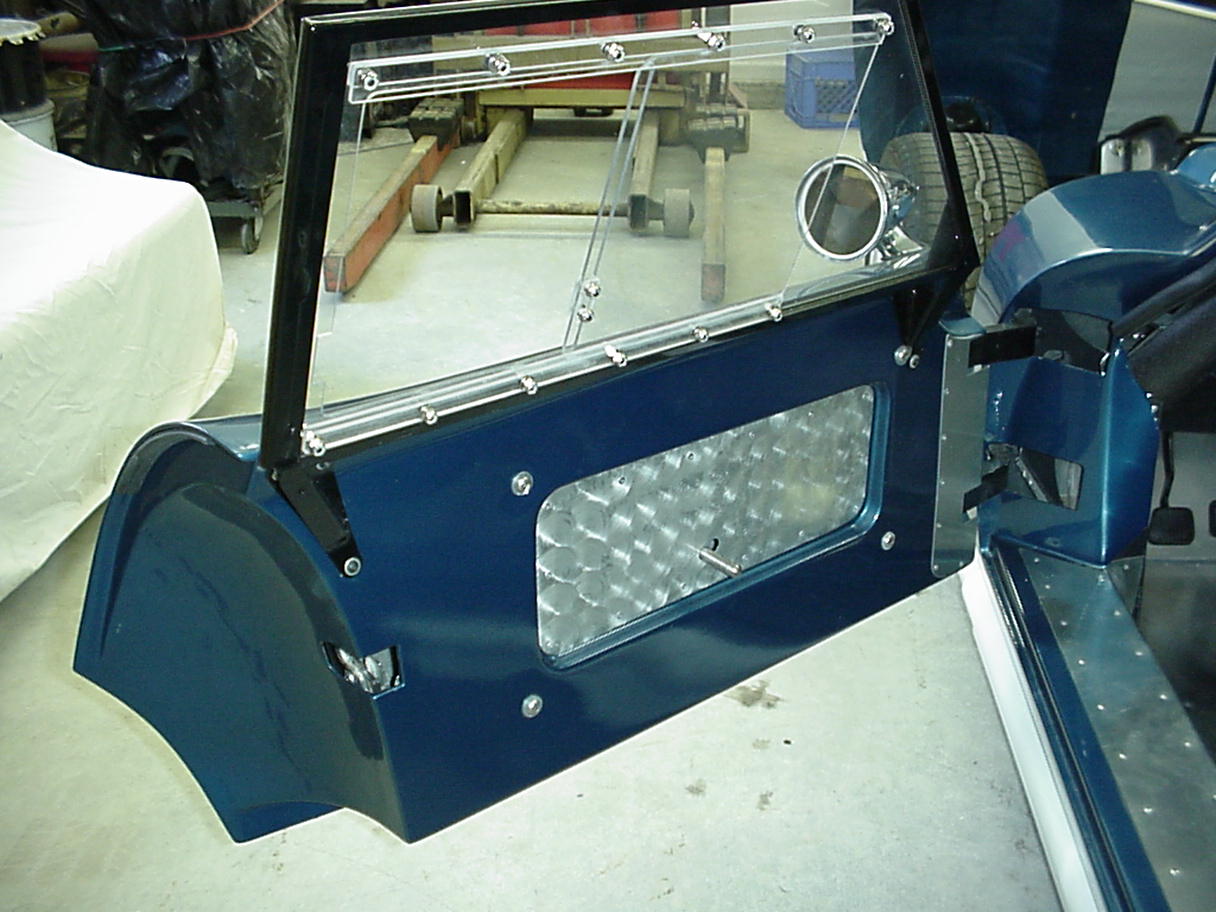 Clear coated & wet sanded - Under hood - Interior door skins

- Finished car shots -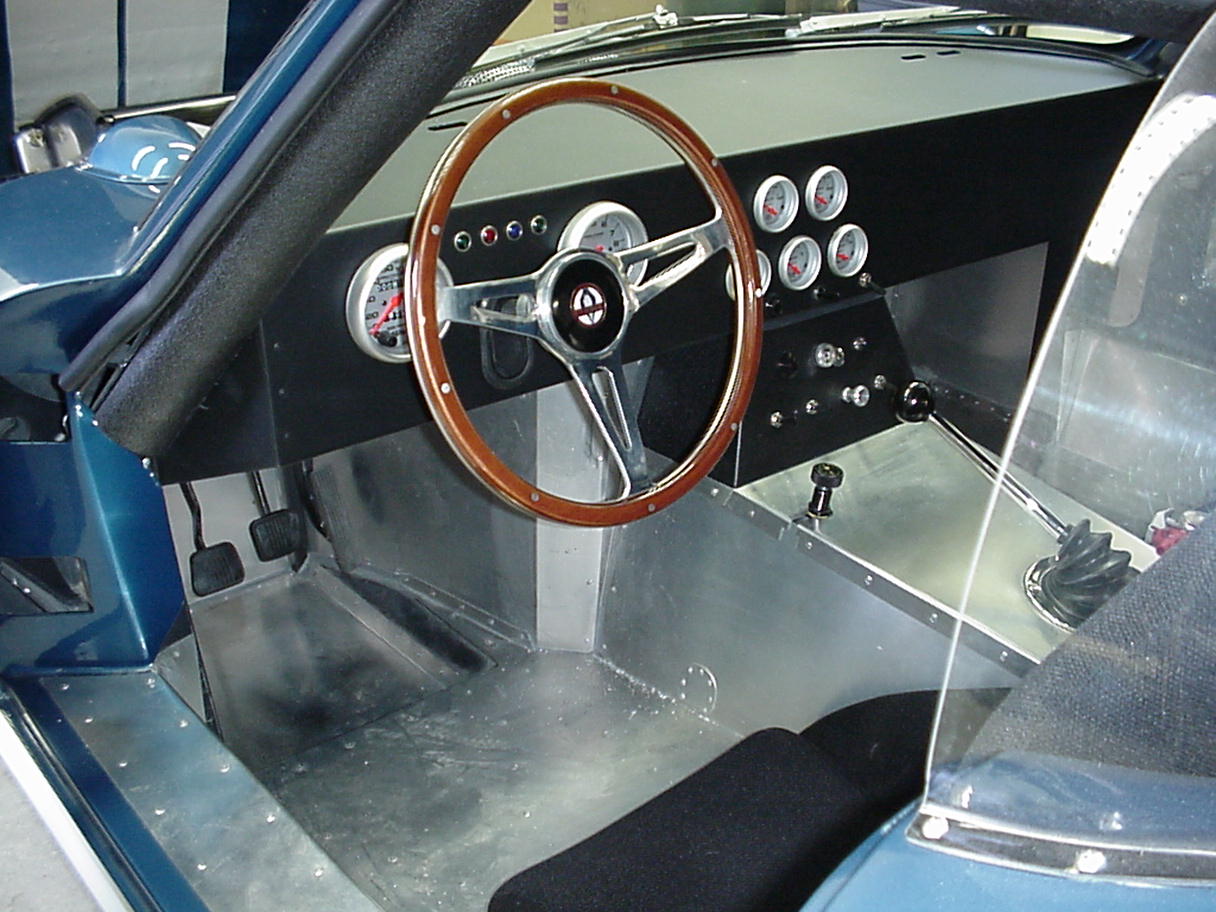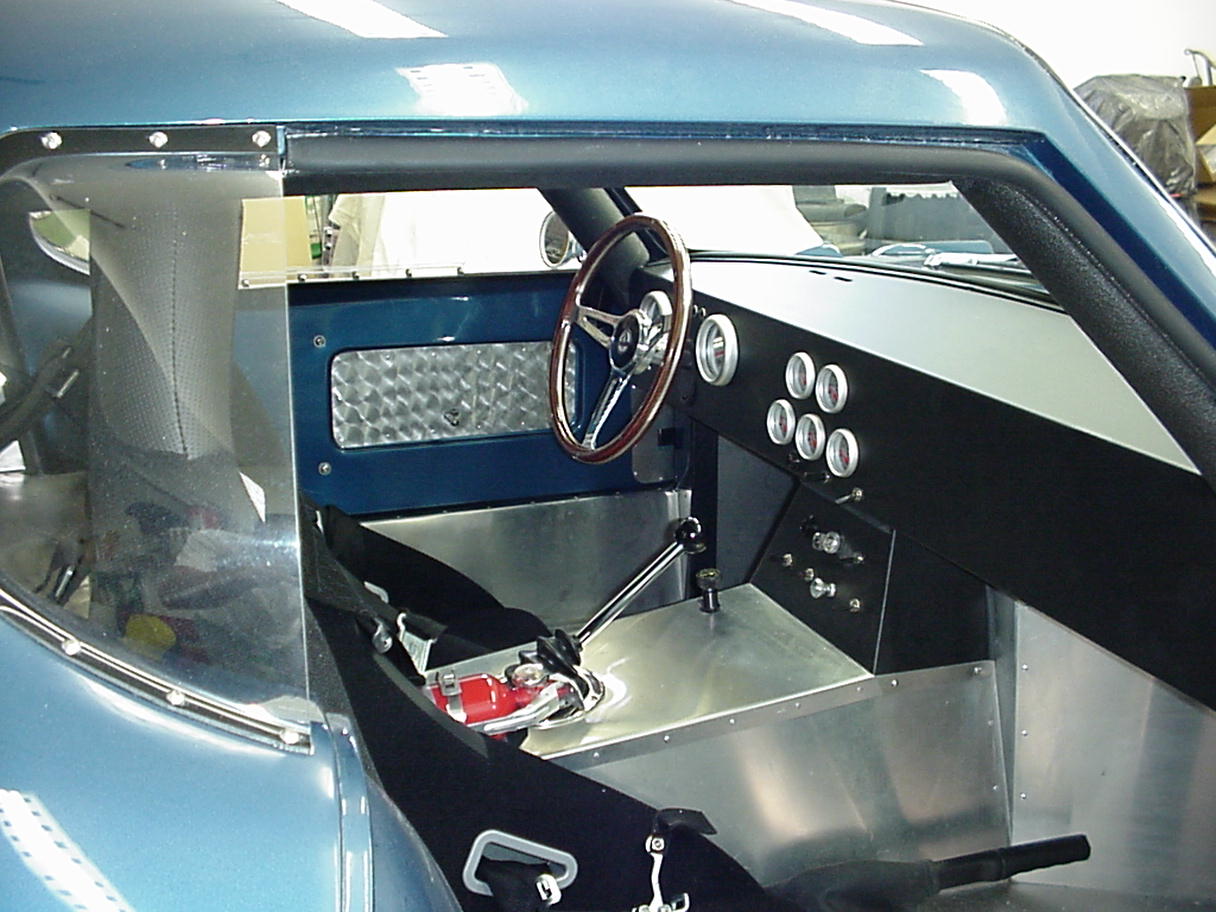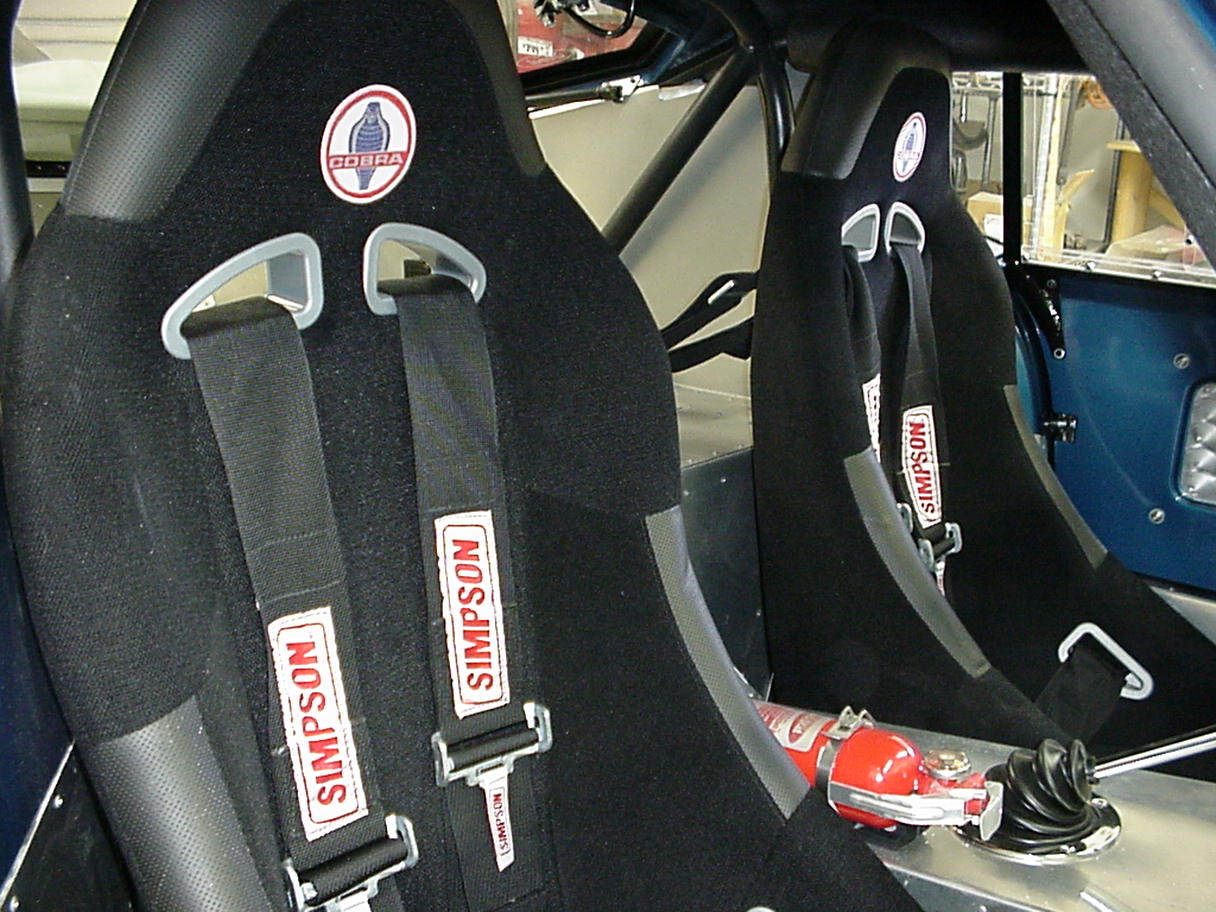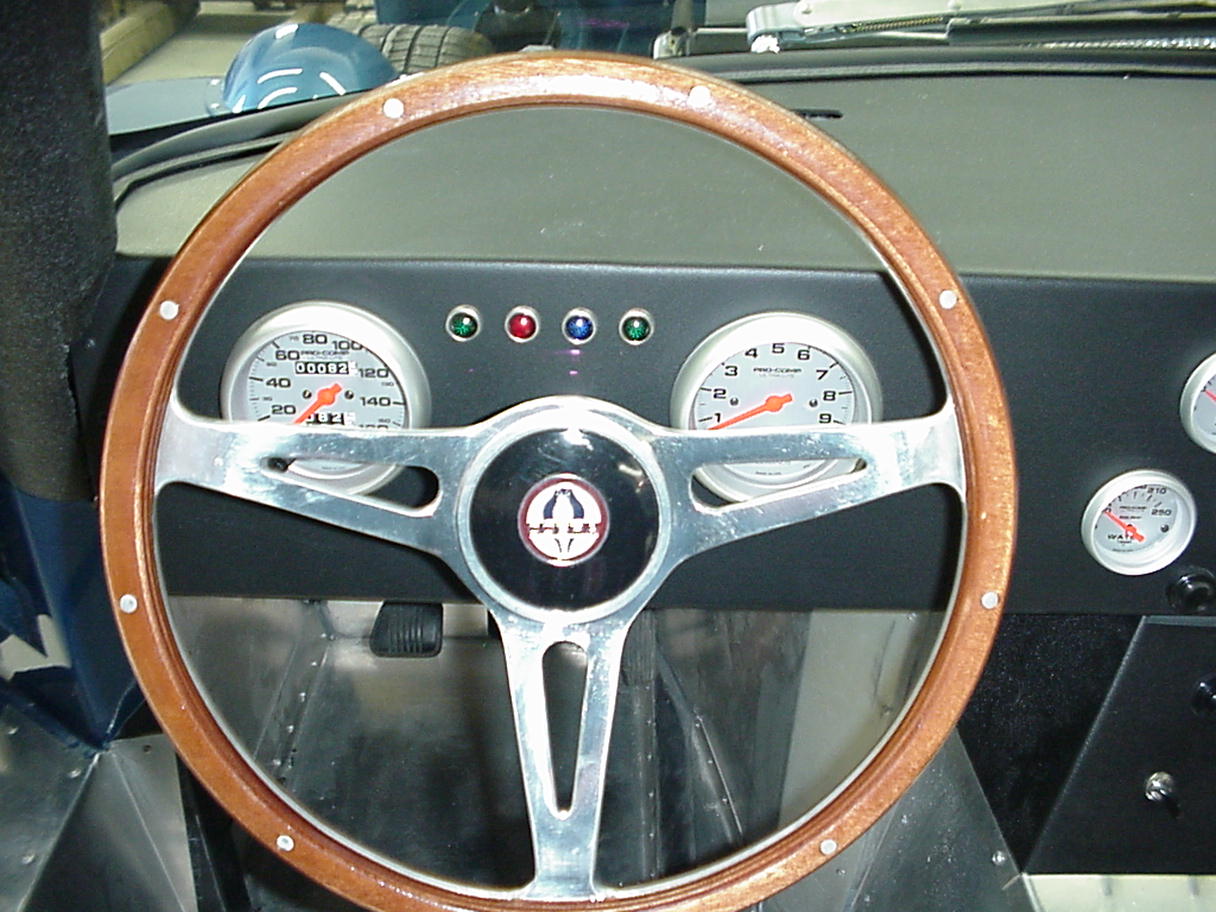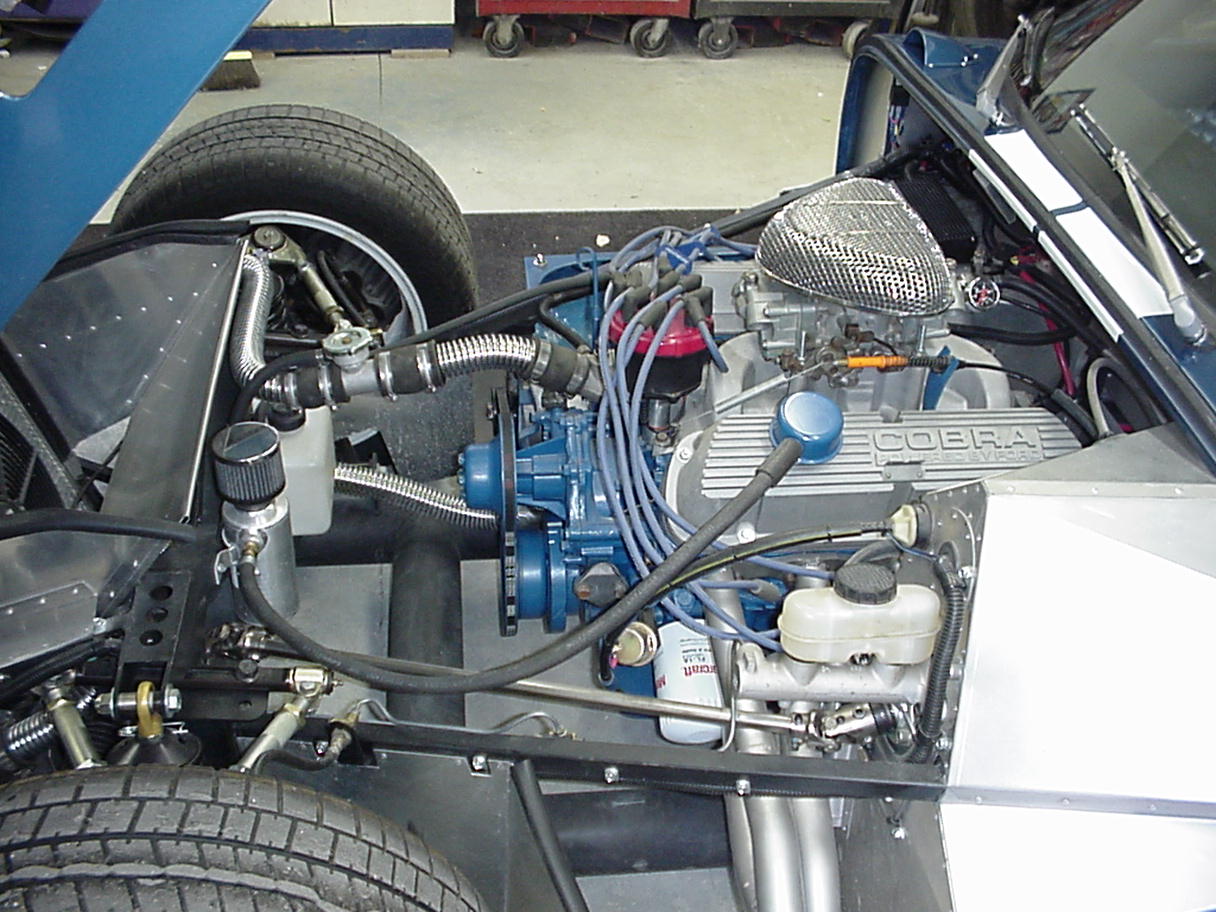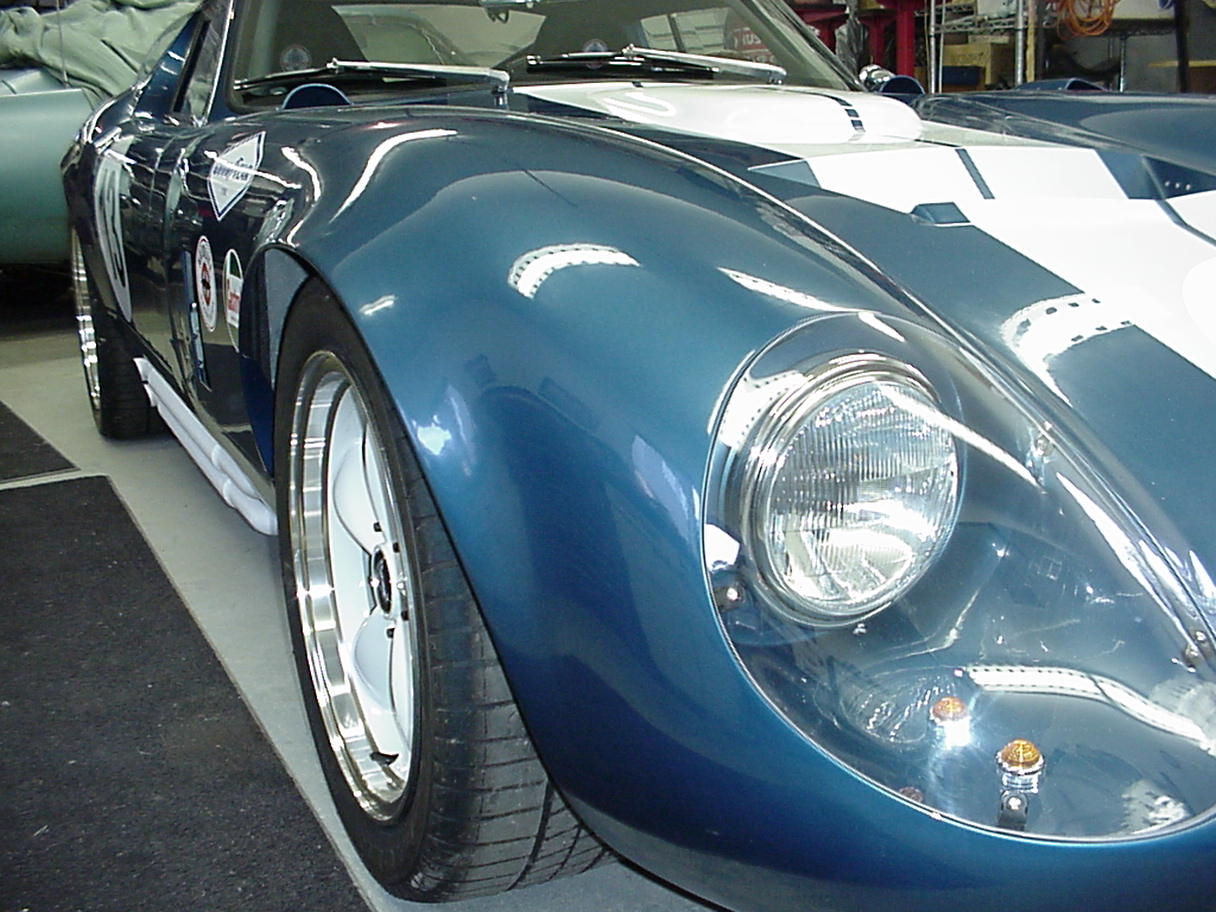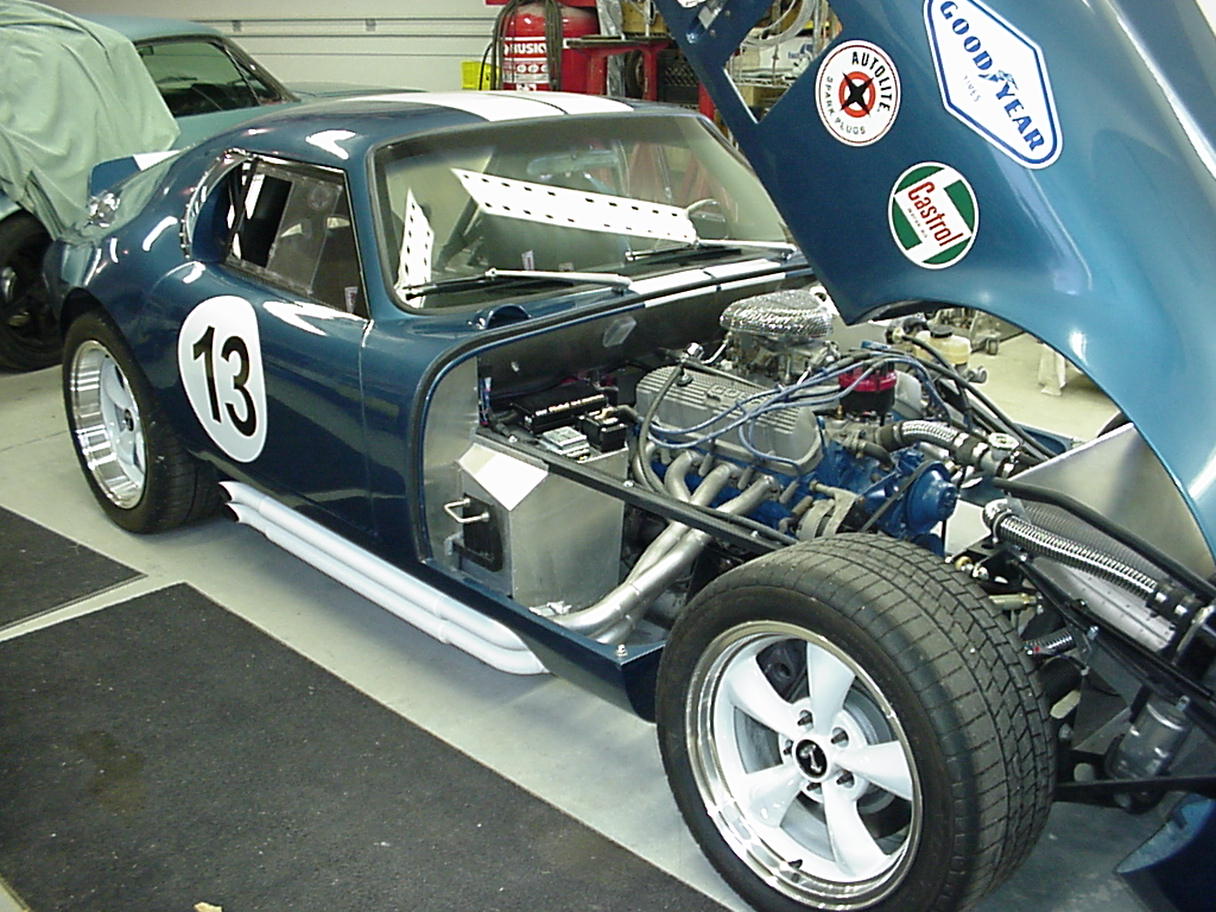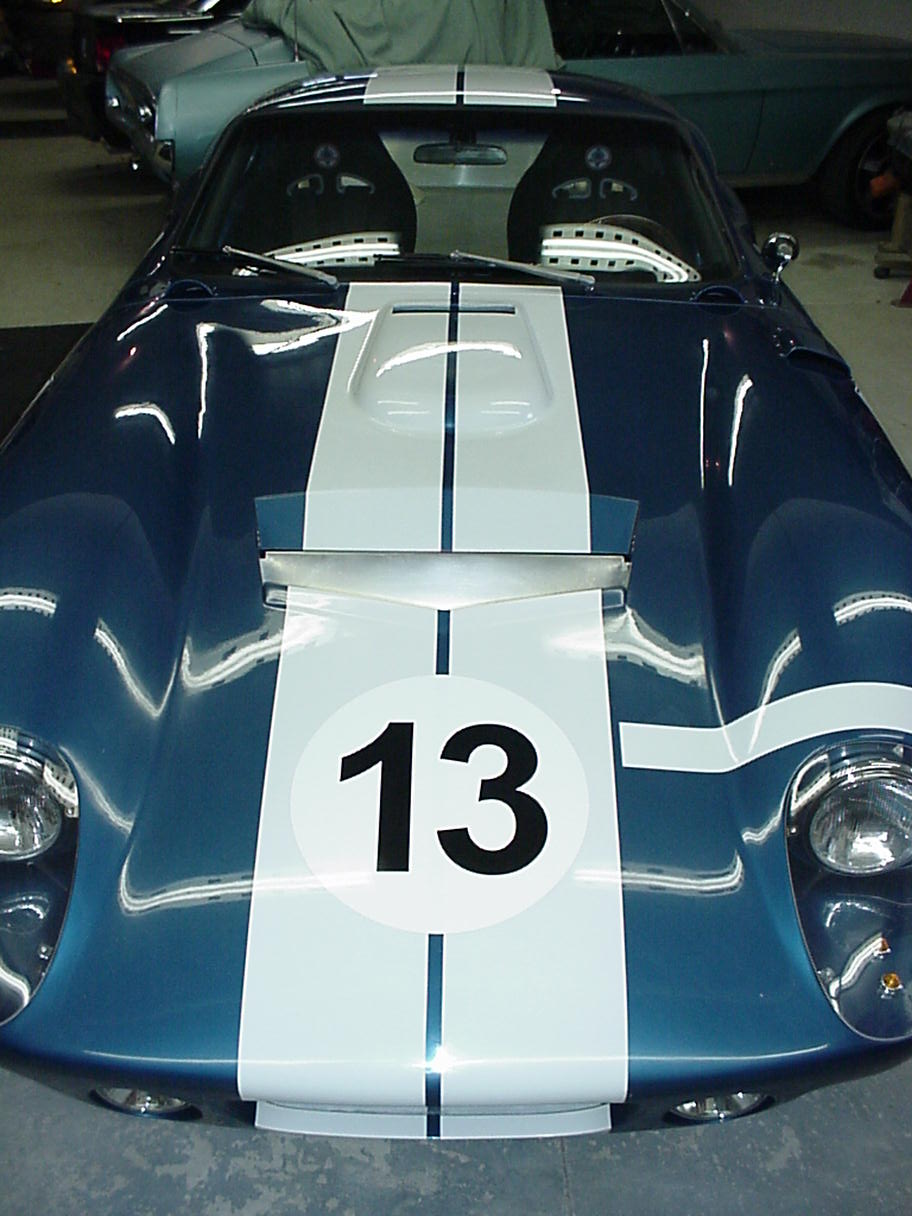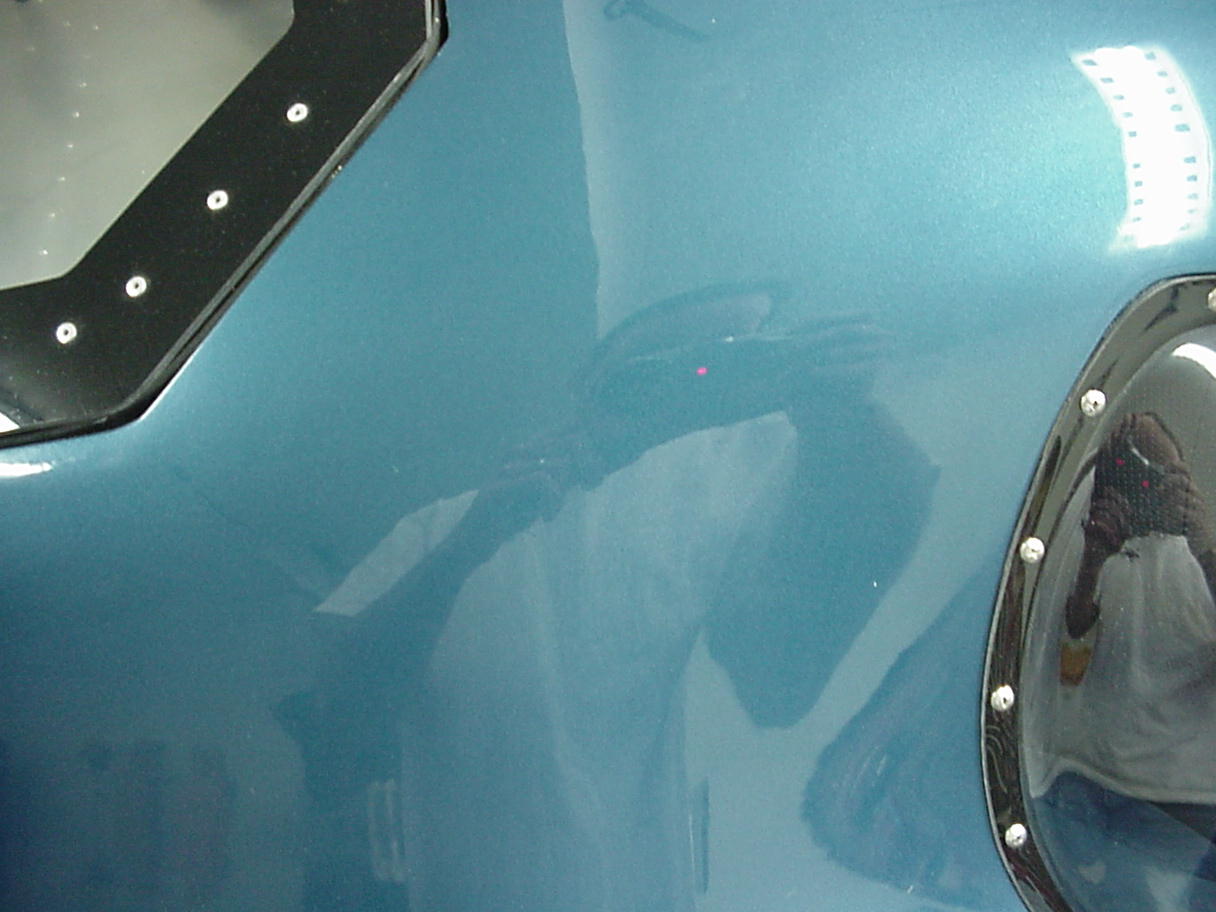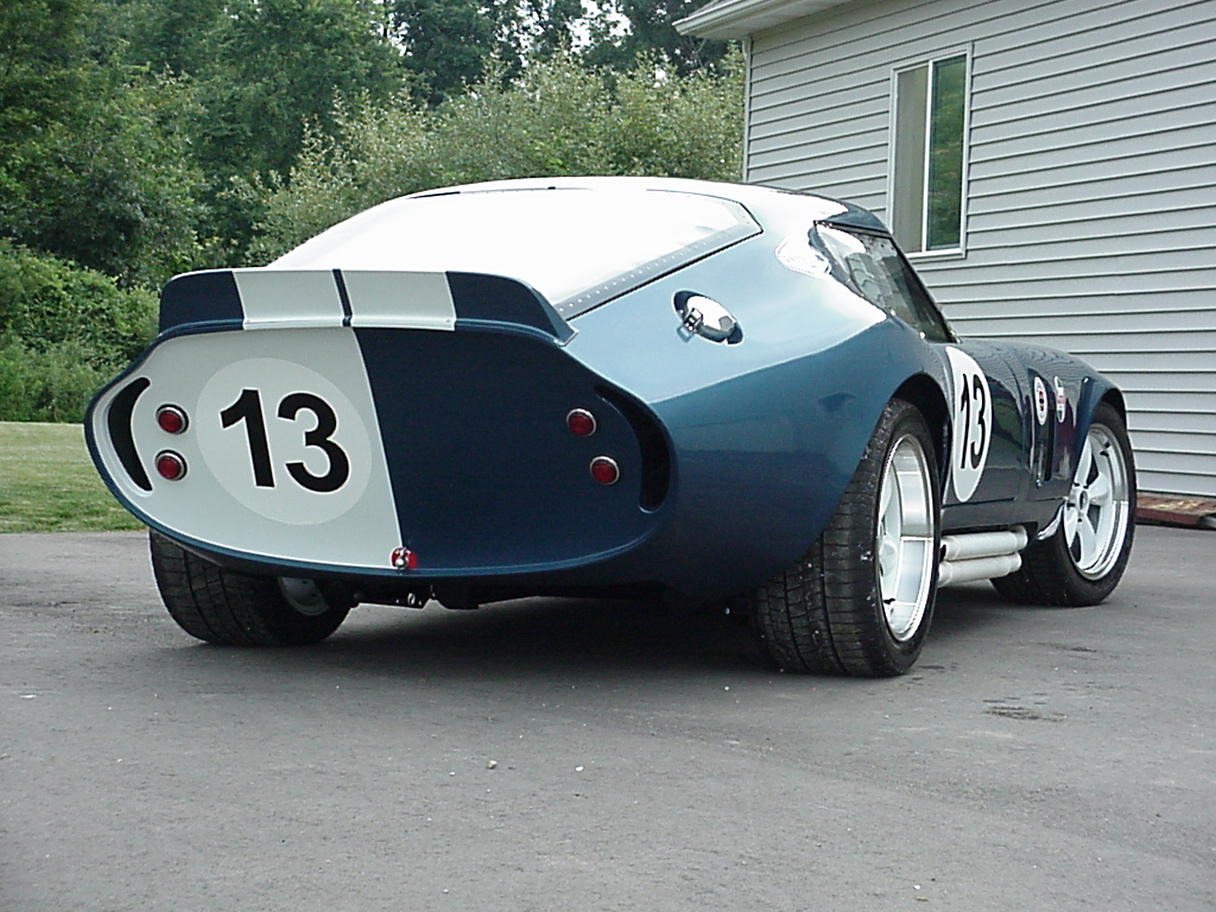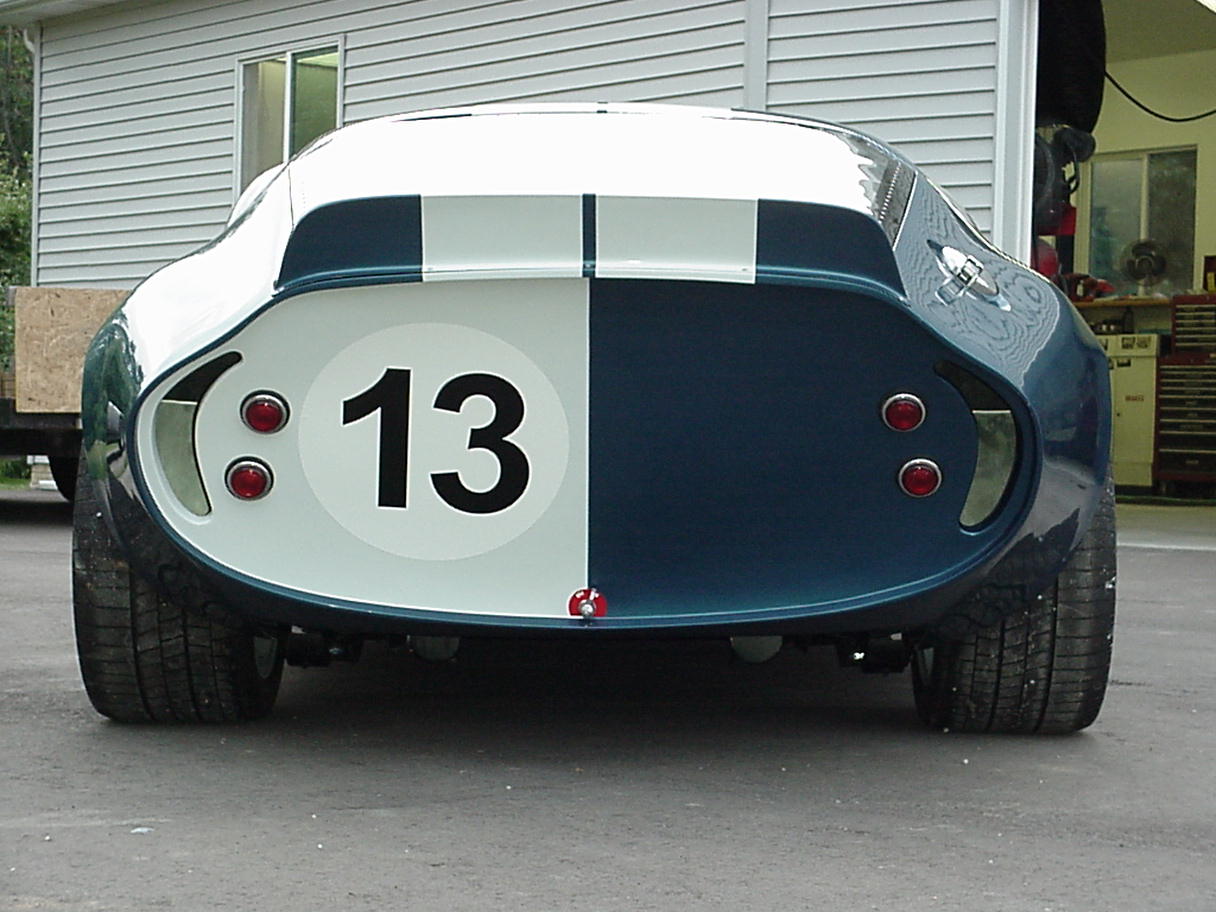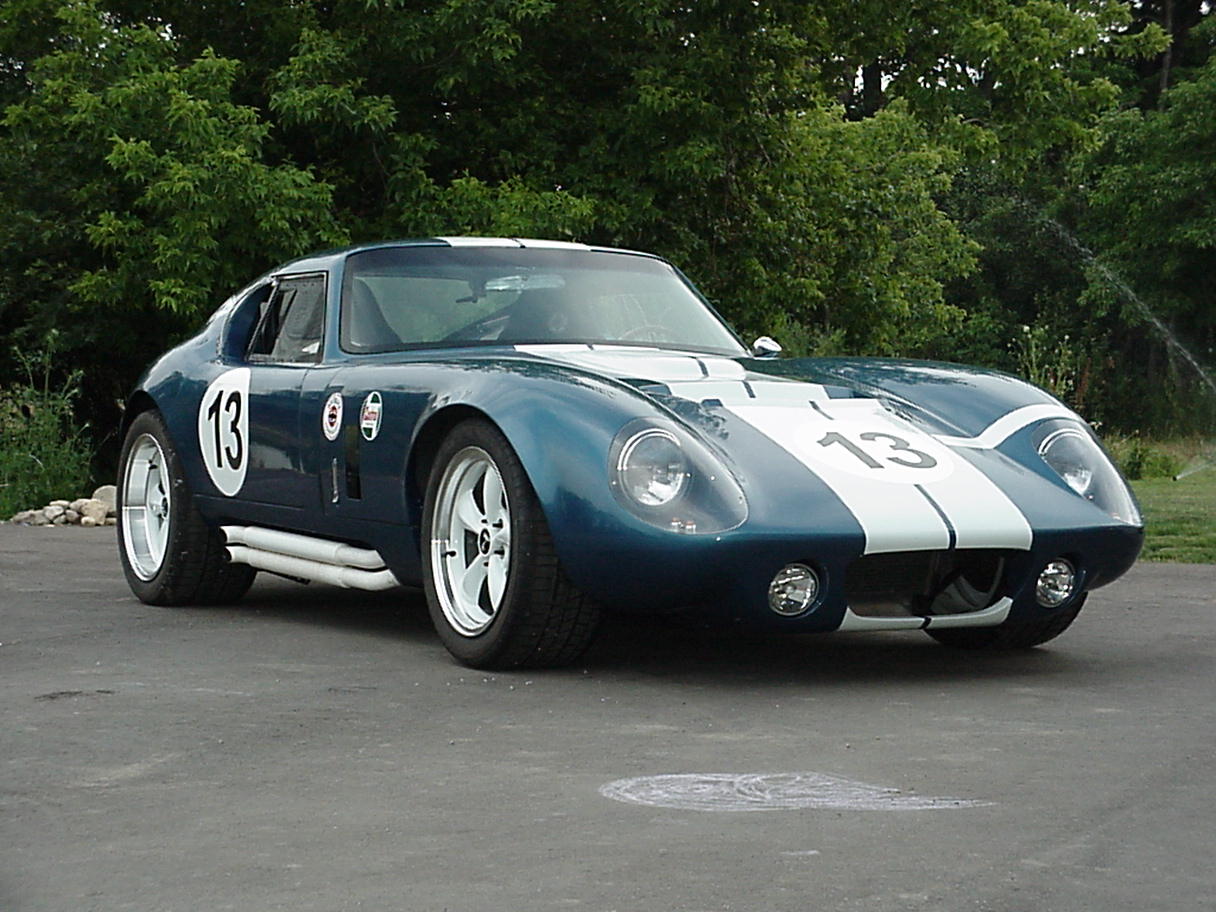 Buffed and badged
Added notes: All logos and meatballs are removable
Driving lights are Hella FFR200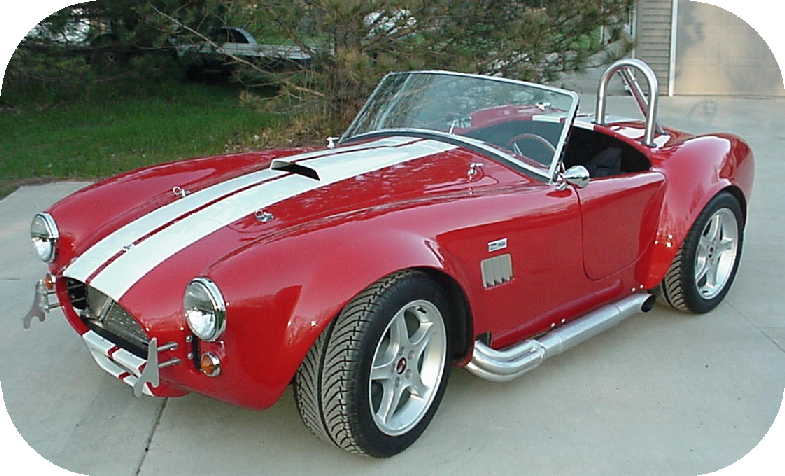 Last years car....
Thanks for looking......