1972 DeTomaso Pantera
Restoration
Alejandro de Tomaso circa 1972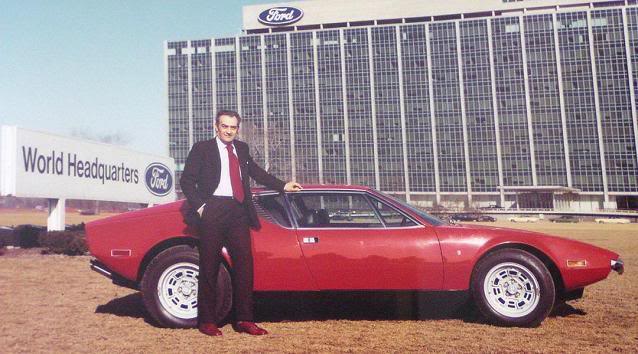 De Tomaso Auomobili SpA, founded by Alejandro (an Argentinian) in Modena in 1959
Modena assembly plant photos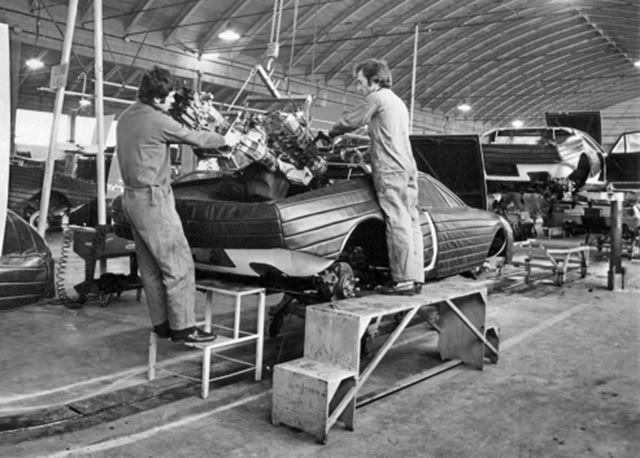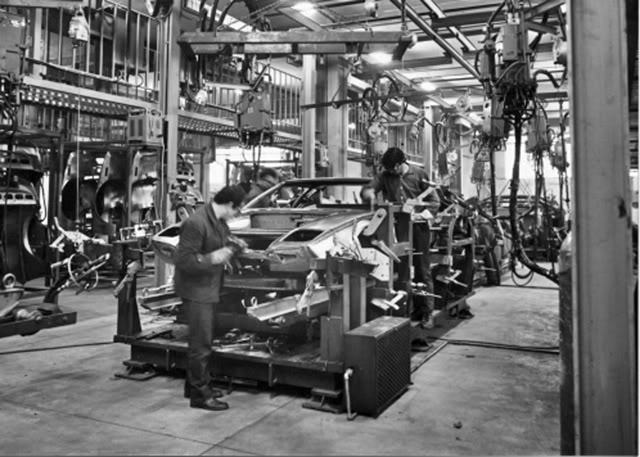 Loaded up and heading for home (June 2008)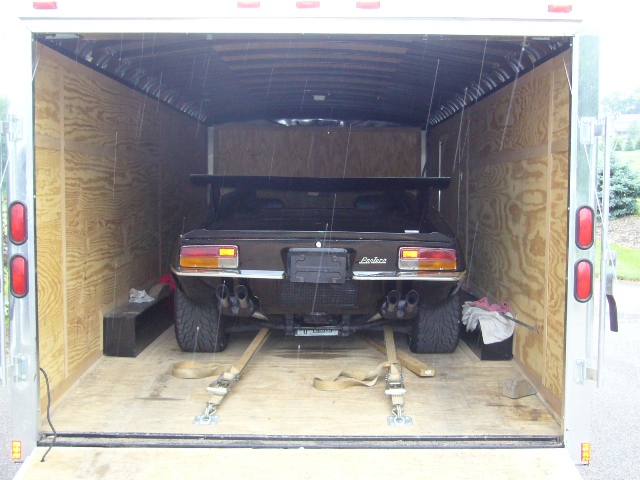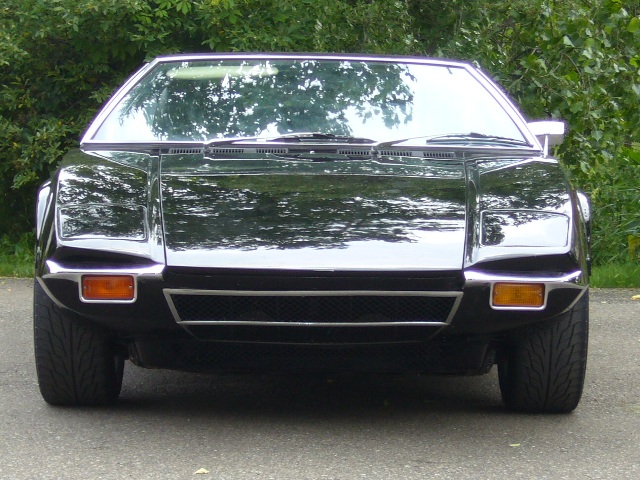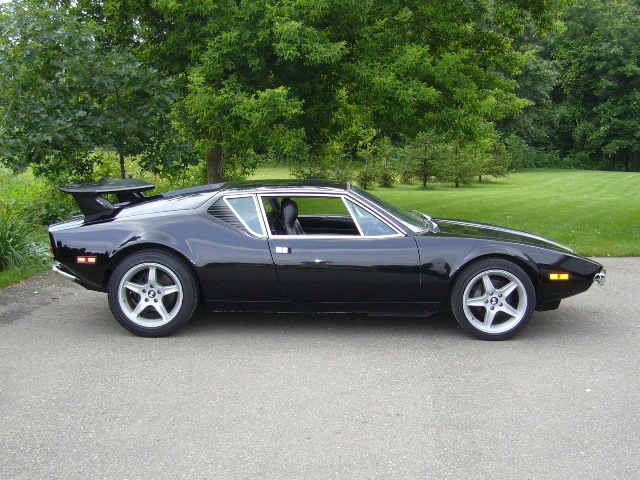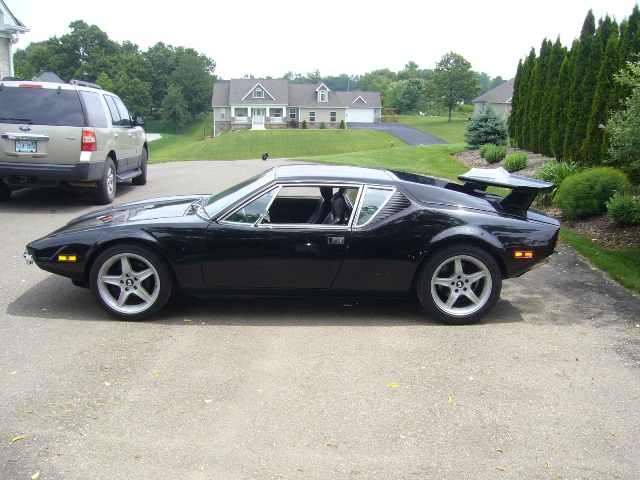 "S" and "V" with the latest addition to the family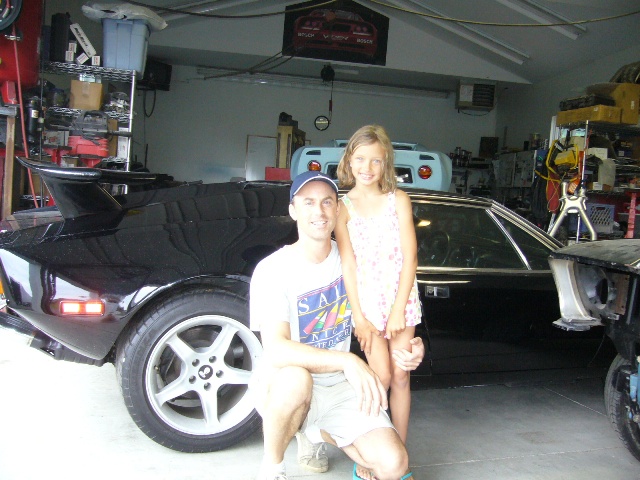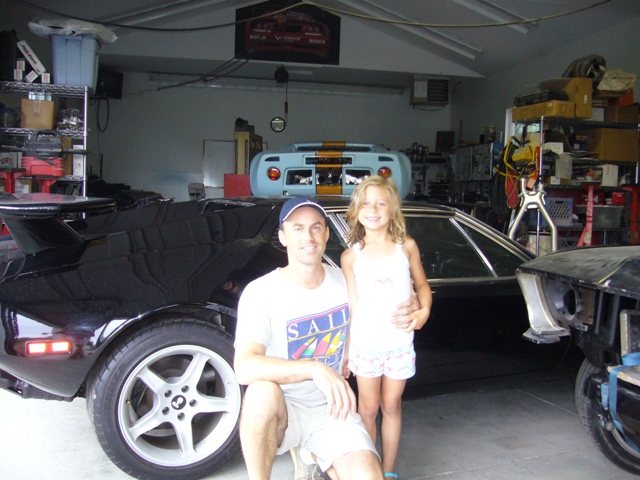 Step 1... ditch the wing... I'm years away from starting the project at this point...but I just couldn't stand to look at it. :-)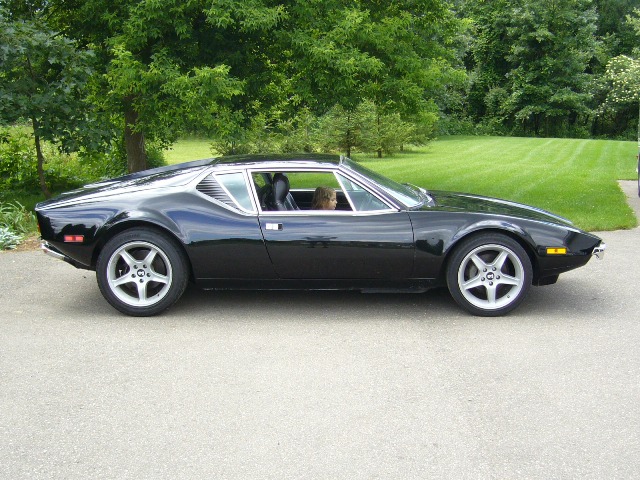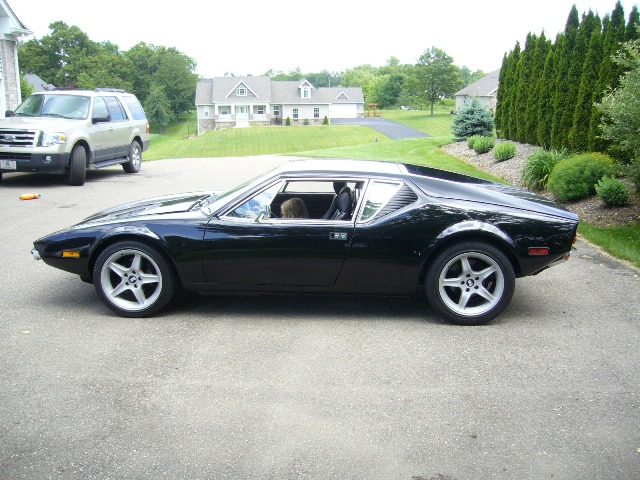 Interesting... note the GT40 is a couple inches off the ground (suspension in full rebound)
and its roof line is level with the Pantera.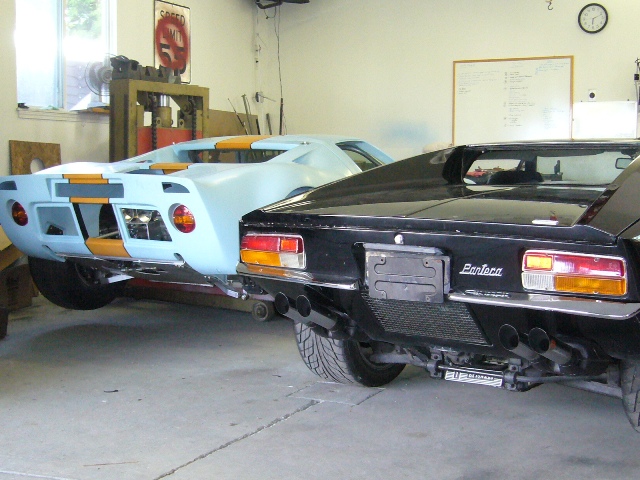 Sept 2013 ... finally rolled into the shop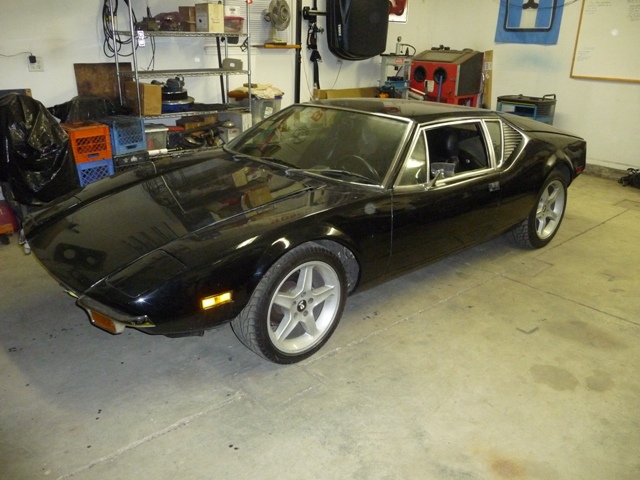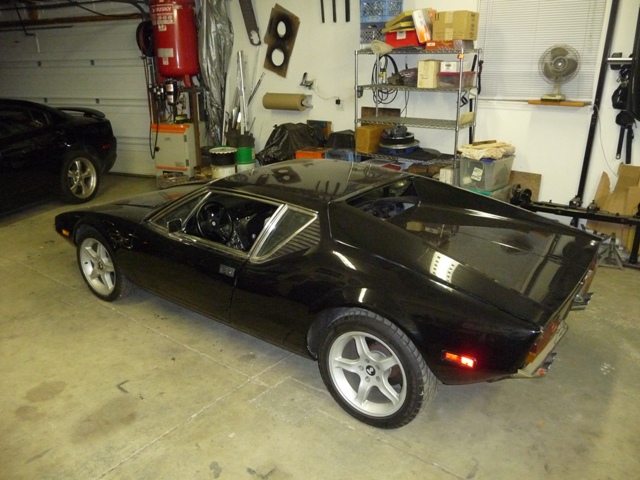 ...a year or so ago...."S's" first driving lesson including a minor altercation with the pantera and the back wall of the garage...ooops.
Not my best parenting moment.... Well...she knows which one of three is the brake pedal now darn it.
So, the first project unfortunately was to straighten out the engine cover. Did this by strapping the rear of the car to a floor anchor and
strapping the front of the car to the truck. Using a ratchet tie down to crank a constant load, I was able to hammer out the bend.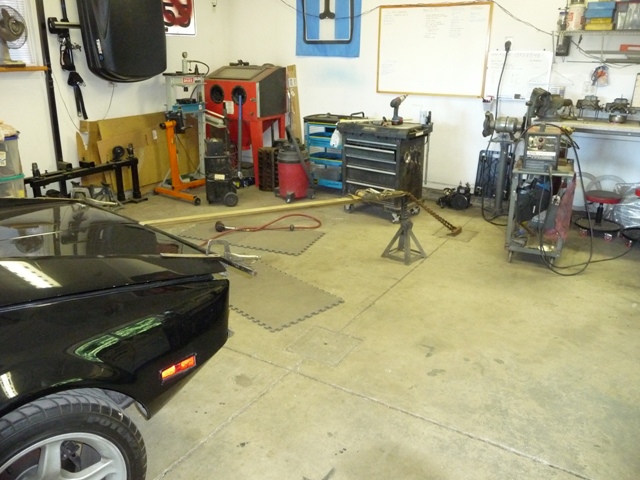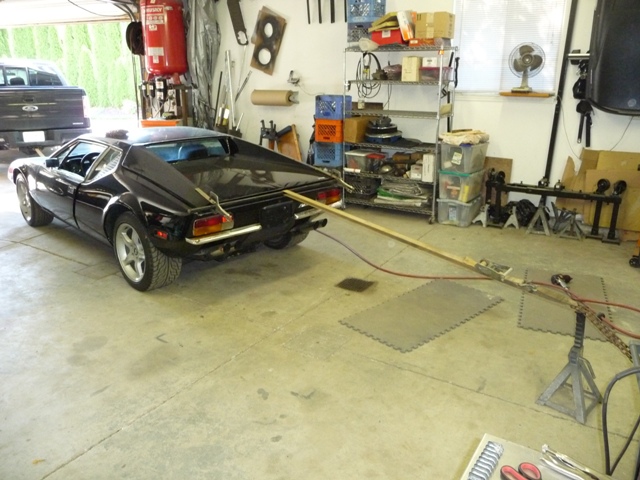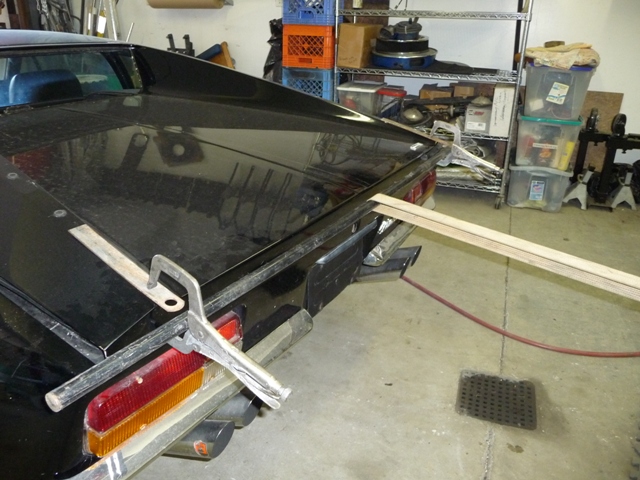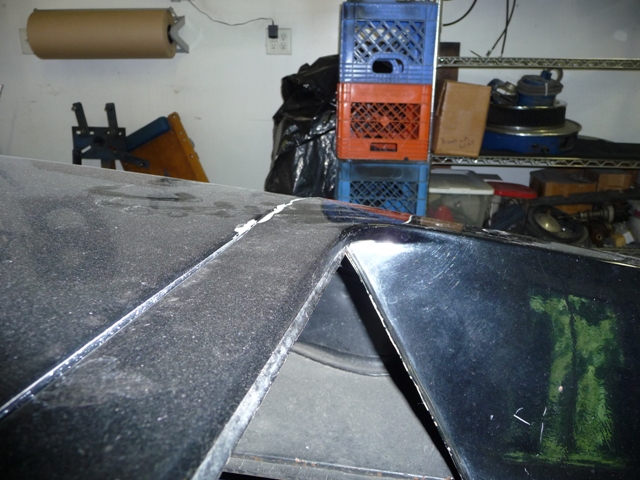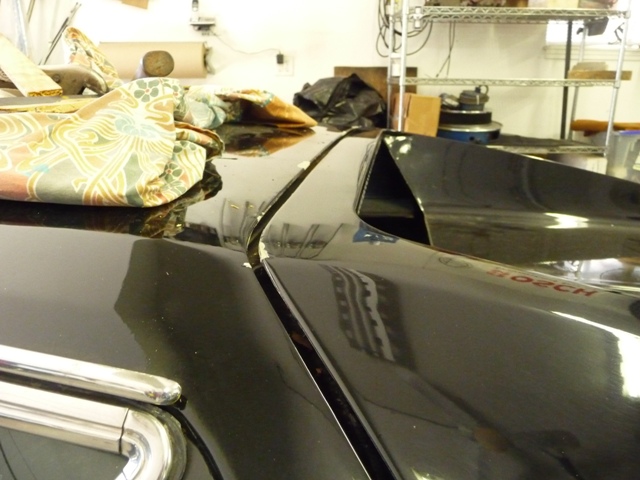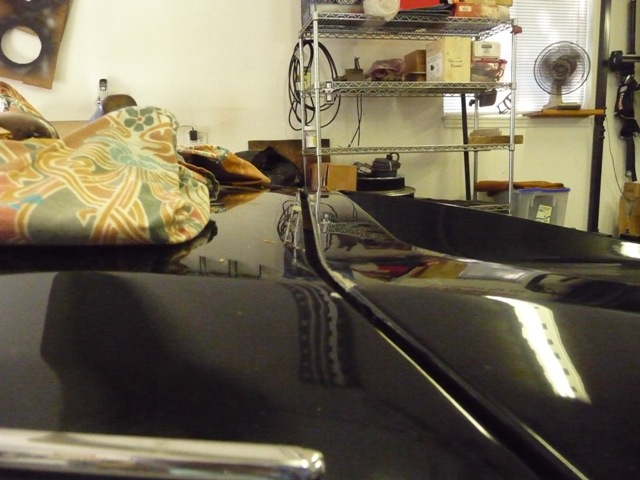 You go girl...!!!! "V's" on the job...stand clear..back up...look out.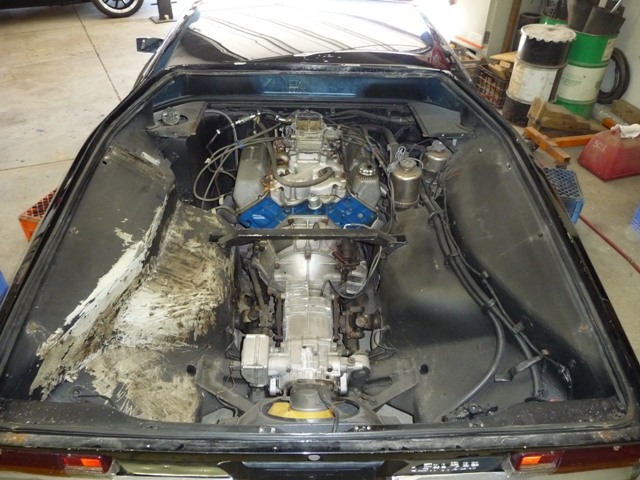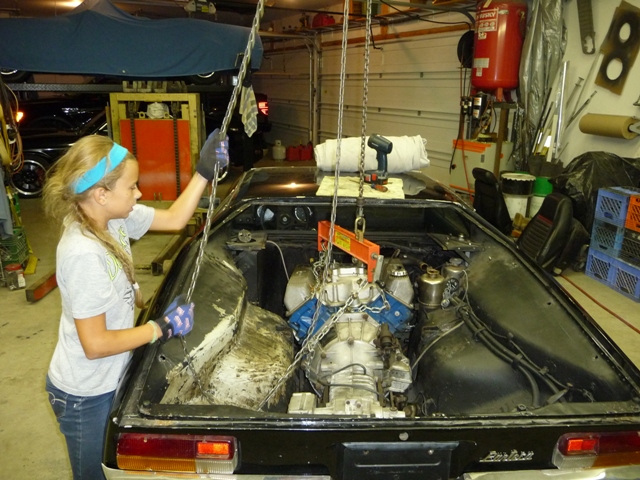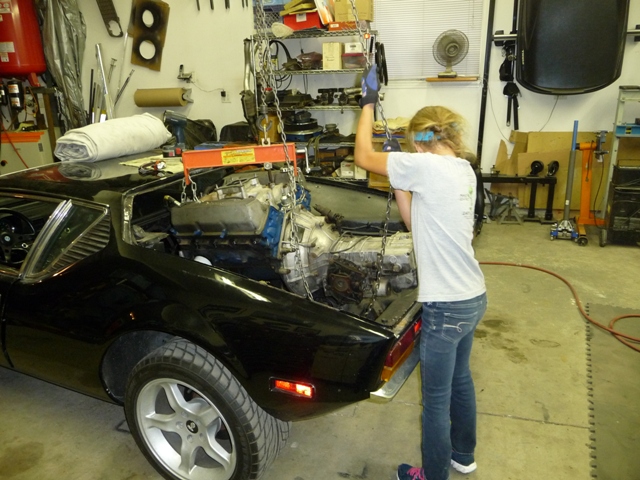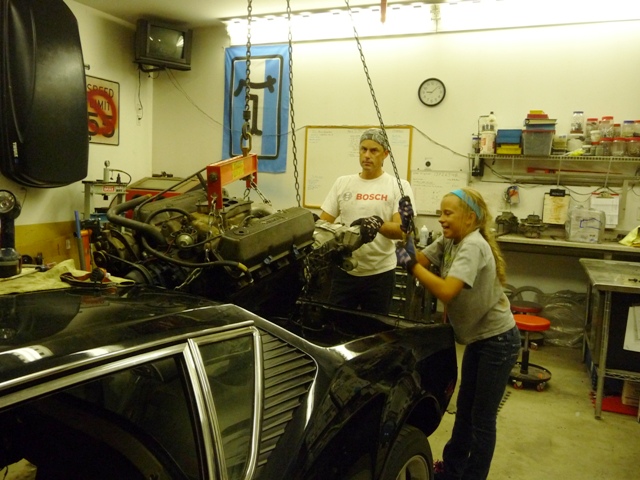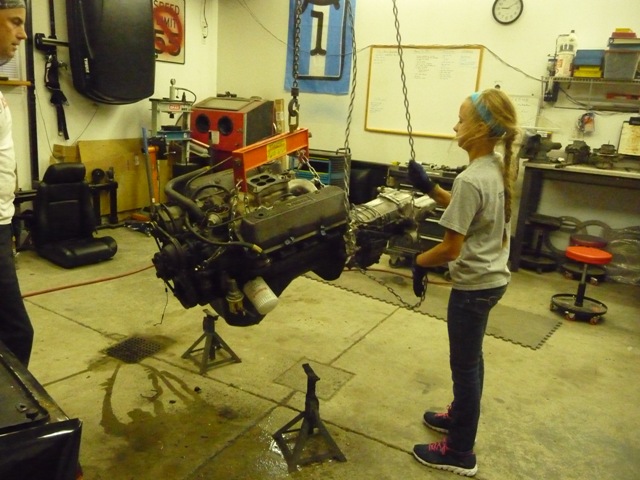 OK, so "V" has grown a bit since the Pantera showed up... :-) Great job kiddo...!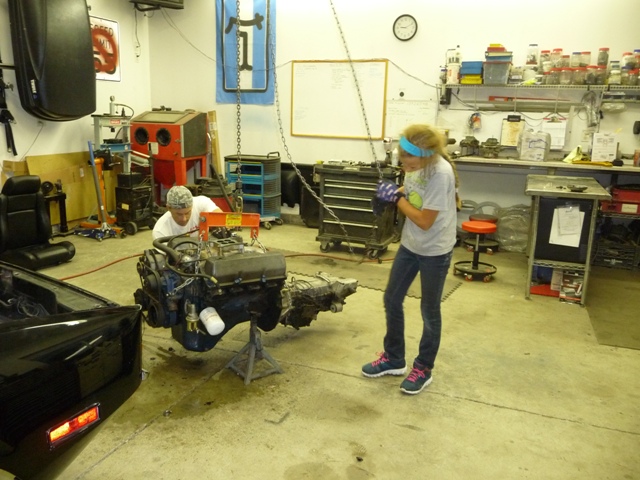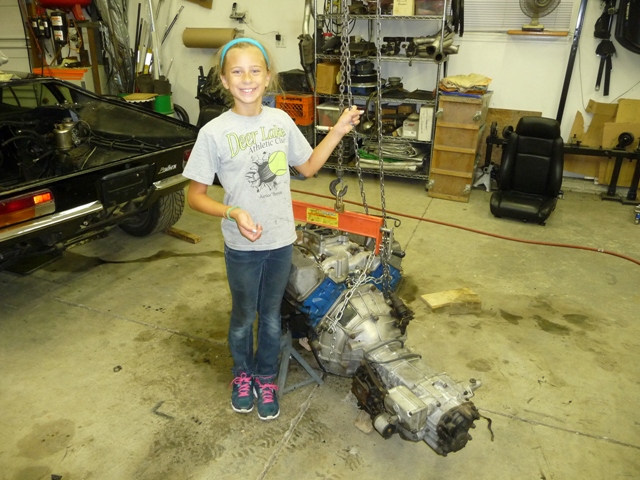 Bingo...!!! Numbers match.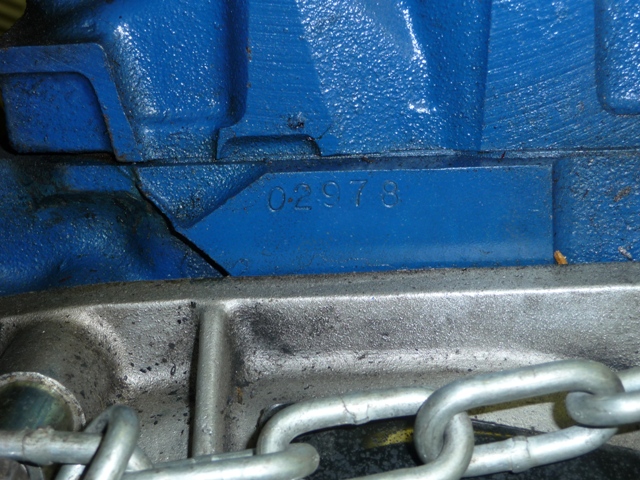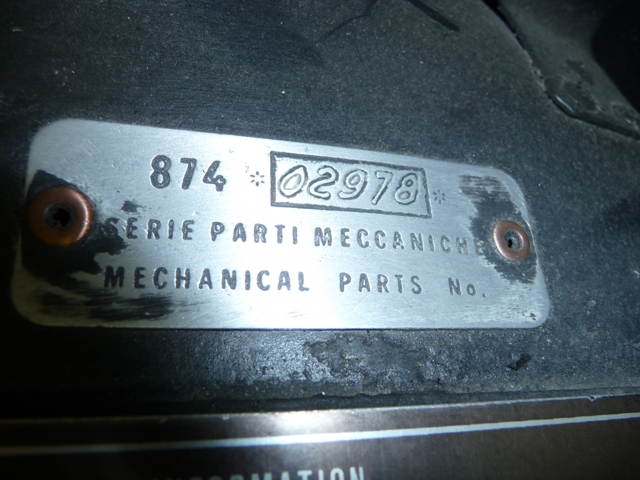 OK..OK..quit goofing off and get back to work....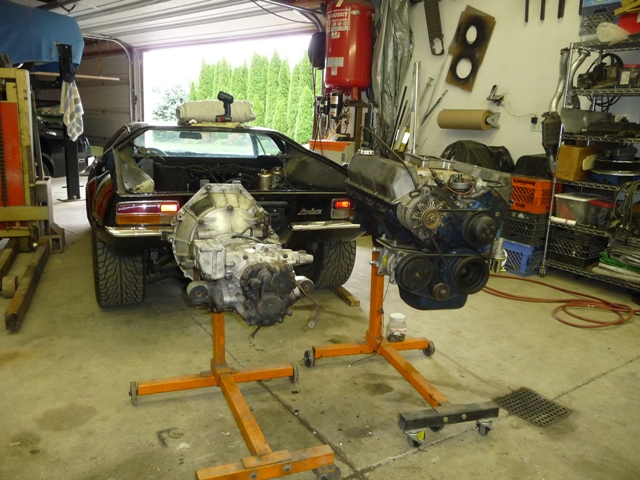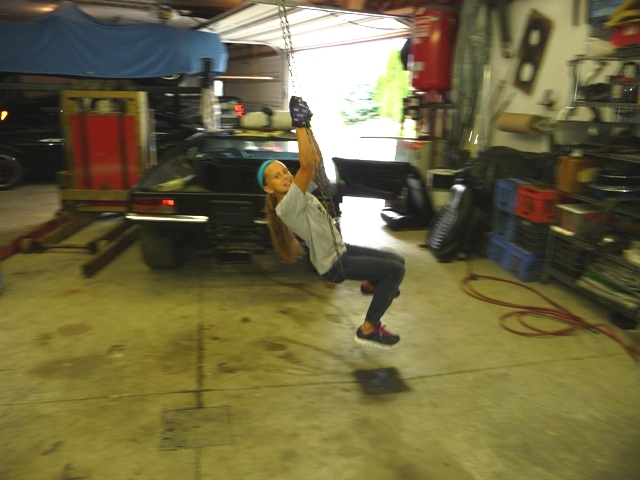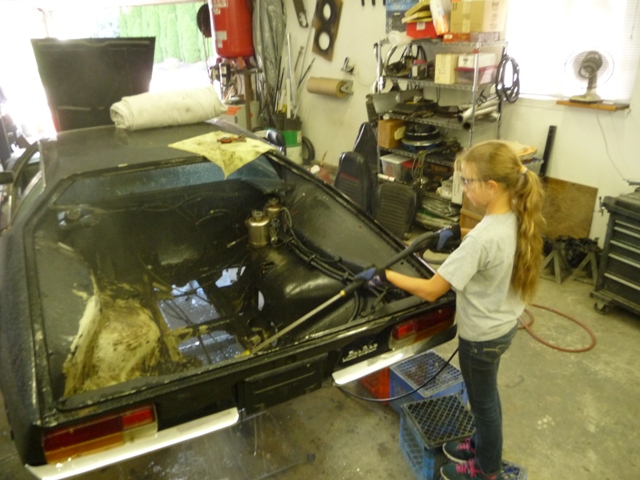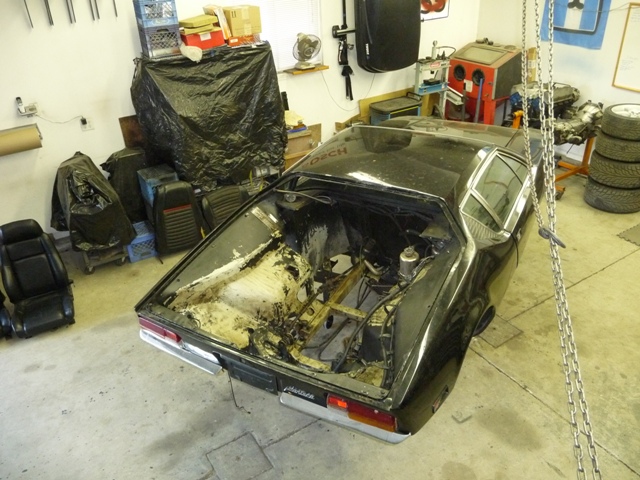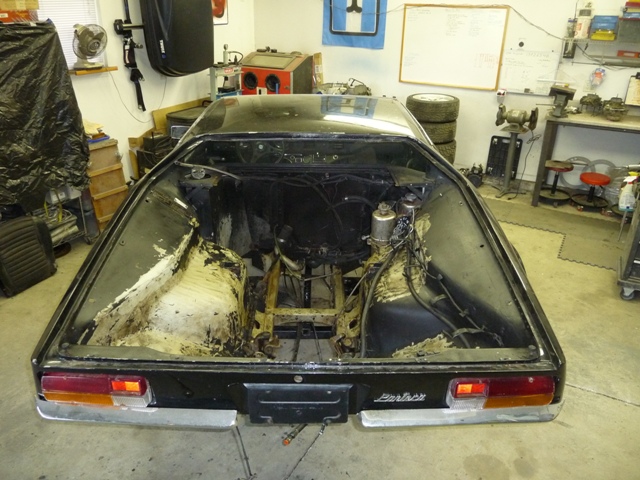 A good amount of the engine bay coating was removed with the power washer. Looks like media blasting may be necessay. We're going
to go for the fully painted engine bay, so she will have to be spottless.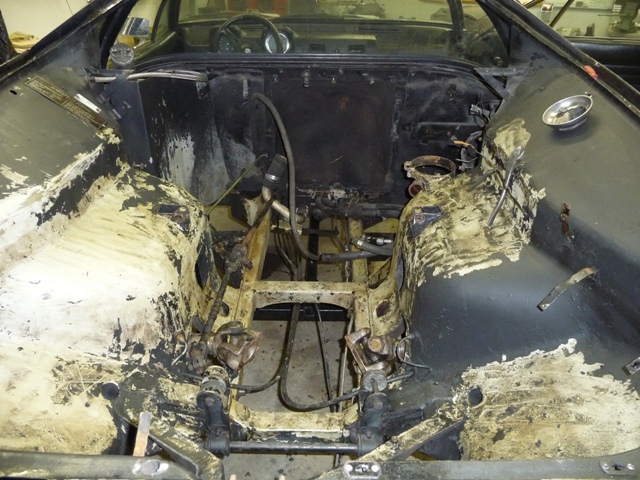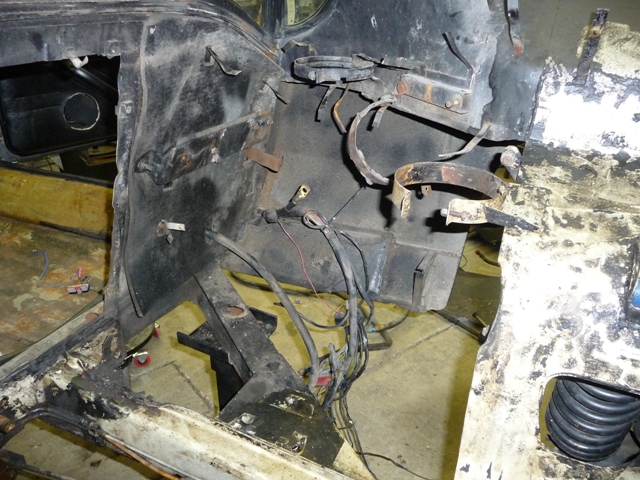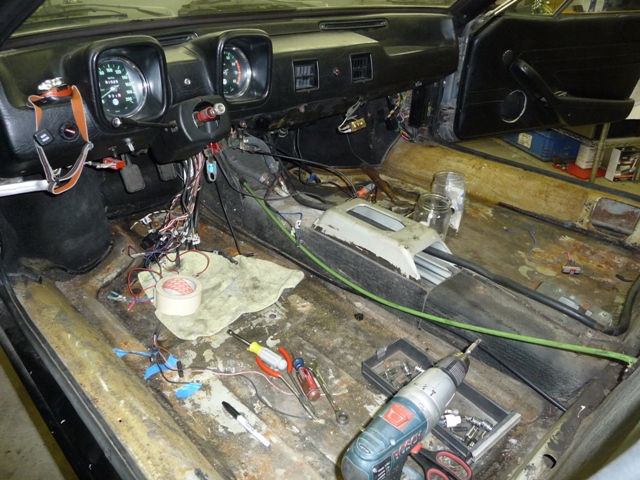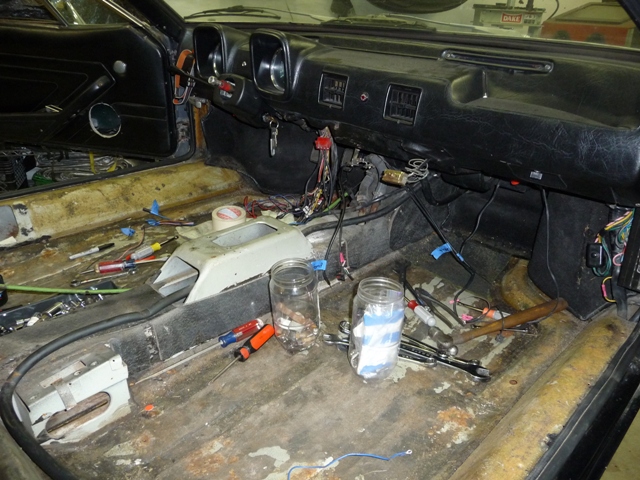 More to come........